Monthly Archives: April 2013
This table by Govt. of India gives All India (from 2001 to 2011) and State-wise (2010-11) number of hospitals and bed strength under AYUSH...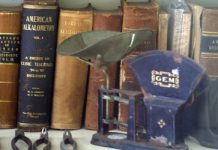 Digital Book Index provides links to more than 165,000 full-text digital books from more than 1800commercial and non-commercial publishers, universities, and various private sites. More than 140,000 of these books, texts, and...