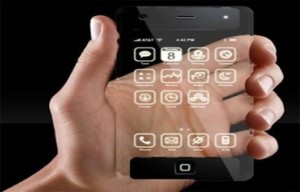 Department of Medical Education & 
Technology, of MUHS are now conducting
Seventh Advanced Course Health Sciences Education and Technology
From 8th January, 2012 and the contact session will be conducted from 8th to 14th January, 2012 at 
Department of MET, MUHS Pune Regional Centre, OLD ESIS Hospital Building, Aundh Pune 411 027.
Overall Goal of the course is:
This advanced course has been designed to equip the faculty with advanced skills as stated above, so that they can carry out their tasks.
To contribute better to the departmental functioning, particularly with regard to teaching and internal assessment activities
To make educational improvements in their own institutions
Selection Criteria:
The participants:
1. Should have done Basic / Introductory Workshop on Medical / Health sciences Education & Technology.
2. Should have minimum 3 years teaching experience.
3. Should have academic responsibility ( Undergraduate / Postgraduate Teaching co-ordination, Member of Board of Studies or any academic body, Dean/Principal/Vice Principal)
Applications should be forwarded with the recommendation letter of the Dean/Principal/Vice Principal.  Six Months, consisting of a 7 Day Contact session which will be followed by a six month Educational Project that the participating faculty will carry out in their home institution.
So far, Six Advanced Courses  have been conducted and about 190 
participants from different Health Sciences Institutes (Medical, Dental, Ayurved, Unani, Homeopathy, Physiotherapy, Nursing  from all over 
Maharashtra as well as from outside  Maharashtra have benefited from this programme. These participants have 
conducted a small Educational Project as a part of this programme in their 
own institutes.
More details of the course are 
available on MUHS website: http://www.muhsnashik.com
Please note that the last date of registration is extended to 31st December, 2011.
Please share this announcement with your faculty and 
professional colleagues.
Savita Marathe
Assistant Professor
Department of Medical Education Technology,
Maharashtra University of Health Sciences
Regional Centre,
Aundh, Pune 411027