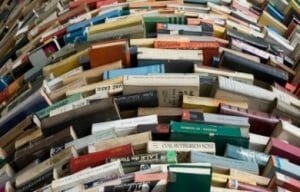 e-Granthalaya is a free library automation software from National Informatics Centre, Department of Information Technology, Ministry of Communications and Information Technology, Government of India.
The software has been designed by a team of experts from software as well as Library and Information Science discipline. Using this software the libraries can automate in-house activities as well as user services.
The software can be implemented either in stand-alone or in client-server mode where database and WebOPAC are installed on the server PC while the data entry program is installed on client PCs. The software provides LAN/Web based data entry solutions for a cluster of libraries where a common database can be created with Union Catalog output.
The software provides Web OAPC interface to publish the library catalog over Internet/Intranet. The software runs on Windows paltform.
NIC has not appointed any Vendor for installation of the Software. e-Granthalaya is given at zero cost to the Public Libraries, Academic Libraries (Funded by Govt), and Government Libraries (State as well as Central Govt).Do not pay to anybody for the software. However, you can hire any local vendor/person for installation, training and support at your own terms and conditions & rates.
Link : http://egranthalaya.nic.in/
It will be nice if Librarian  representatives of all Homeopathic Medical Colleges attend these workshops held from time to time . If same Software is installed in all  libraries it will lead to sharing of resources at all India level and other shared activities .
5-Days Training Program for Library Professional organized by Administrative Training Institute (ATI), Kolkata (17th -21st October,2011)
Link : http://egranthalaya.nic.in/eGWorkshop_ATI_KOL_19102011.pdf
3-Days Workshop on e-Granthalaya Software at SPS Library, Srinagar (28th -30th October,2011)
Link :  http://egranthalaya.nic.in/eGWorkshop_J&K28102011.pdf
3-Days Workshop on e-Granthalaya Software at YASHADA, Pune (28th -30th November,2011)
Link : http://egranthalaya.nic.in/eGWorkshop28-30November202011_PUNE.pdf