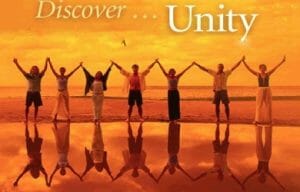 HealthCare IT 2011
2 Day International Conference on HEALTHCARE IT & MEDICAL INFORMATICS
Fri & Sat, 16th – 17th Dec 2011, Bangalore
The Healthcare industry today after twenty five years, since computers started influencing our society, is standing at the threshold of a world of possibilities thrown up by technologies such as Virtual Reality, Cyber surgery, Micro-robotic Surgery and 3D image modeling. AMEN.. a Healthcare Mgmt. Consulting company and IAMI, the Indian Association for Medical Informatics.. present a 2 Day International Conference on Healthcare IT and Medical Informatics. The Conference is designed to address various issues and challenges related to Healthcare IT in the present day Healthcare scenario, thus providing an immense learning and networking opportunity for participants..
TOPICS & DISCUSSION
Successfully impelementing  Healthcare IT (HCIT)
Challenges in implementing HCIT in small & medium sized Hospitals
Effectively choosing the RIGHT software for your Hospital
HCIT Systems – Past, Present and Future
HCIT Interoperability standards – SnomedCT, ICD, HL7, DICOM
mHealth – Delivering Healthcare in Patients' hands
Telemedicine – Enabling access to Health for all
Home health – Palliative care at home
Health Insurance & HCIT – The way forward. Workable financial model for health.
Quality, NABH & HCIT – Issues and Challenges
EMR – Transition from traditional Record Keeping systems to Electronic Medical Records
Confidentiality & Data Security
REGISTRATION
DELEGATES (Hospitals) – India
Individual Delegates : Rs. 3500/- per head
Group Registration (3 + from One Hospital) : Rs. 3000/- per head
DELEGATES (Other Organizations) – India
Individual Delegates : Rs. 4000/- per head
Group Registration (3 + from One Organization) : Rs. 3500/- per head
STUDENTS – India
Individual Students : Rs. 2000/- per head
Group Registration (5 + from One Institute) : Rs. 1500/- per head
DELEGATES – Foreign Nationals
USD $ 100 per Delgate
Registration FEE includes :
Conference – 2 Days
Conference Kit
Lunch and High Tea – 2 Days
Certificate of Participation
PPTs of the Speakers
Pictures of the Conference
AMEN
No. 233, 6th Main, Rajeevgandhi Nagar,
Near Lourdes School, Nandini layout,
Bengaluru – 560096, Karnataka State.
Ph : 09035189824 / 25
VENUE : The CAPITOL Hotel
Raj Bhavan Road, Bangalore 560001, Karnataka State, India
CONTACT : +91 9035189824 / 25
List of Speakers, more Topics, Partners and Participating Organizations will be regularly updated on the Conference Blogsite – www.amen-hit2011-blr.blogspot.com