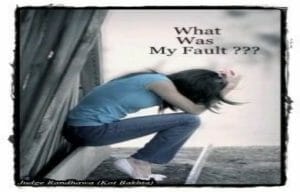 Kerala PSC decided to cancel the entire tutor in Homeopathy examinations conducted last year.
The commission sitting held on 09.07.2012 (Monday) took the decision as per Government of Kerala direction. Earlier Under Secretary, Department of Health & family Welfare, Govt. of Kerala directed Kerala Public Service Commission to cancel and freeze all the formalities related to Tutors in Homeopathy Examinations  for more than 21 posts and nine subjects conducted on13.10.2011 & 02.12.2011.Letter No.6695/J2/12 H& FWD dt 30.03.12
Kerala PSC conducted examinations to the following subjects
Homeopathic Pharmacy
Case taking and repertorisation
Organon of Medicine
Pathology
Surgery
Practice of Medicine,
Materia Medica
Anatomy
Physiology
OBG (Notified)
Main reason for cancellation
No tutor post exist in Govt. Homoeopathic Medical Colleges of Kerala
As per the latest pay revision of teachers Asst.Professor (Lecturer) is the entry cadre & MD in Homeopathy or 4 years professional experience is the basic qualification
If appointed  as tutors- their promotions will be in trouble
Next Notification & Exam?
At least one year may be required for the next notification.
Since Government of Kerala has to amend "Kerala Homoeopathy Special rule" which is the basis of appointment and promotion of teachers. For amending special rule at least three sittings with officials and service organizations required. It may be a time taking process. Tutor is the entry cadre in the current special rule.
Existing lectures to be promoted as Readers/Associate professors. Then only Lecturer posts will become vacant.
Currently 30 Lecture posts are there in two Govt. Homoeopathic Medical Colleges of Kerala. We can expect more than 20 vacancies by the end of 2013 if time bound promotion occurs.
Total staff strength as per CCH pattern is 43 in each college. Currently 61 teaching staff only present together in both colleges.
More over the basic qualification, higher education options and promotion features of newly incorporating Medical Officers has to define before the notification and special rule amendment.
The earlier decision of PSC to consider 7 tutor posts in Homoeopathy out of 13 reported vacancies – was a misinterpretation by press. That actually related to Medical Officers in the Department of Homoeopathy and not Department of Homoeopathic Medical Education.