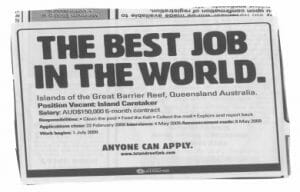 Gazette Date: 15/12/2012
Last Date: 16/01/2013
Category No: 619/2012
Applications must be submitted online through the official website of the Commission after 'ONE TIME REGISTRATION'. Candidates who have already registered can apply through their profile.
Department : Homoeopathy/Insurance Medical services.
Name of post : Medical Officer (Homoeo)/ Assistant Insurance Medical Officer (Homoeo)
Scale of pay :  Rs 20740-36140/-
Vacancy : Anticipated
3% of the vacancies are reserved for PH. Candidates.
Period of  list : 1 year minimum- upto three year
Method of appointment : Direct Recruitment
Age limit : (21 to 42) Only candidates born between 2.1.1970 and 1.1.1991(both dates included) are eligible to apply for this post with usual relaxation to scheduled castes, scheduled tribes and other backward communities.
Qualifications:-
1. A Degree in Homoeopathy awarded by any of the Universities in Kerala state. OR A Diploma in Homoeopathy issued by Government of Kerala. OR Any other Degree in Homoeopathy or Diploma equivalent to the above in respect of the duration of the course and House surgency/Internship provided all such qualifications are included in the schedule II ofthe Homoeo Central Council Act, 1973.
(Note:- Holders of Diploma in Homoeopathy issued by the Government of Kerala & equivalent are eligible to apply only for the post of Medical officer (Homoeo) in the Homoeopathy Department.)
2. Successful completion of House surgency /Internship.
3.'A' class registration with the Travancore – Cochin Medical Council.
Source : www.keralapsc.org
More details : https://files.secureserver.net/4sVus6EPqM85vB
Medical Officer Homoeopathy for SC & ST :  https://files.secureserver.net/4s0eq8PBXviruK
Medical Officer Homoeopathy by Transfer :  https://files.secureserver.net/4sc5fOGYCSnfY4
Previous years question papers :  http://www.homeobook.com/state-psc-tutormo
Study materials for preparation : http://www.homeobook.com/competitive-exam-materials