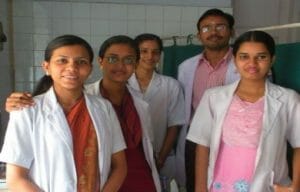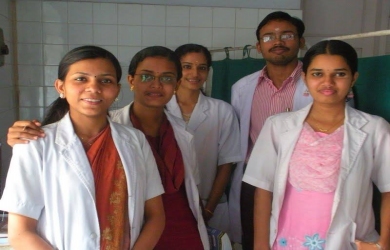 From 2013 onwards Central Council of Homoeopathy probably will not permit to admit Undergraduate and Postgraduate students in Govt. Homoeopathy  Medical Colleges of Kerala because of the shortage of teaching  staff as per CCH pattern.
CCH & AYUSH already gave relaxation in 2012 admission.
Three Govt. AIDED Homeopathy colleges has staff strength as per CCH pattern. Nemam Vidhyadiraja Homoeopathy Medical College has additional four Medical Officer posts also. But Government not so interested in the case of Govt. Homoeopathy Medical Colleges which have much more infrastructure and patients than any of the AIDED Homeopathy colleges in Kerlaa
As per CCH pattern 43 teaching staffs are required per college. In Govt. Homeopathy Medical College Calicut, current staff strength is 29+1 including Principal. Similar situation in Govt. Homeopathy Medical College. Thiruvananthapuram also  – less than 35.
No Fresh appointment
Kerala Public Service Commission not yet invited application for the Lecturer posts. As per the latest pay revision of teachers Asst.Professor (Lecturer) is the entry cadre & MD in Homeopathy or BHMS with 4 years professional experience is the basic qualification. According to  Kerala PSC professional  experience means – 4 years working experience in an approved institute. According to CCH – four years after Internship.
Controlling Officer of Homeopathy is not in a position to report Lecturer vacancies to PSC, because  Government of Kerala has to amend "Kerala Homoeopathy Special rule" which is the basis of appointment and promotion of teachers. For amending special rule at least three sittings with officials and service organizations required (as per the current special rule Tutor is the entry cadre).
At least 3 year period maybe required to appoint Lecturer in Govt. Homeopathy Medical Colleges through PSC.
Medical Officers on Deputation
Medical Officers with Post graduation from the department of Homoeopathy are actively trying for a deputation appointment to Govt. Homoeopathy Medical Colleges of Kerala. Govt. of Kerala probably may approve their demand because of the strong political pressure.
More than 20 Lecturer vacancies expected by 2013 on time bound promotion. If 20 Medical Officers got appointment as Lecturers on deputation – 20 candidates from the Medical Officer PSC list may get appointed as Medical Officers in the department of Homeopathy.
Approval of External MD
Kerala is the only state where the External MD is not treated as par with Regular MD in Homeopathy. Out  200 teachers, 150 teachers are External MD holders. They are on agitation and forcing the Kerala Government  by political and other means. UGC pay scale is applicable only to regular MD teachers and more over External MD teachers are not qualified as PG teachers,examiners or Guide in Kerala.
For this purpose only CCH president and Secretary  recently Visited Health Minister and Govt. Secretaries at Thiruvanathapuram. They also met Vice Chancellor of Kerala University of Health Sciences (KUHS).
Govt. of Kerala is ready to equalize the external MD with Regular. But course equalization is the sole discretion of Universities . All the four Universities in Kerala including KUHS has not ready to recognize or approve the external PG in Homoeopathy.
Govt. of Kerala had appointed a commission in 2003 chaired by Honorable Pro Vice Chancellor of Kerala University Prof.S.Kevin on the matter of External PG course in homoeopathy. This commission submitted the report  which clearly stated that External MD cannot be equivalent to Regular MD and it cannot maintain the academic standard expected of a PG degree in medicine.
According to Kerala Homoeopathic Medical College Service Rule 2001, Page 16, Note i (a), External PG is acceptable "provided three years class attendance is the minimum requirement of PG as in Kerala". But the current external MD is two year without attendance.
The Health & Family welfare department, Govt. of Kerala has also categorically made it clear in 2010 that the two courses cannot be considered equal. (Order No.20535/J2/2010/H&FWD dt 08/12/2010)
Recently Calicut University Academic Council also rejected CCH plea (Letter No.14-1-2005 dt 25/05/2006 from CCH India)  to equalize External MD with regular.
Universities in Kerala usually not giving approval to many off campus courses like this. If the Academic Councils giving approval to External MD in Homeopathy – they may force to approve many off campus courses rejected so far.
So the equalization of External MD with regular is a closed chapter in Kerala.