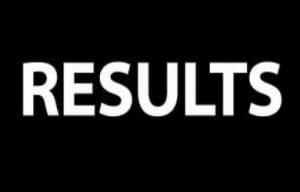 Results of Entrance Examination for Admission to MD Homoeo Course-2012 Published
The Provisional Rank list of candidates who have appeared for the Entrance Examination for  admission to Post Graduate Degree Courses in Homoeopathy 2012-13 conducted on  25.03.2012 at Thiruvananthapuram is published herewith.
The Provisional Rank list will be available for reference in this office  and on the website "www.cee-kerala.org".
Inclusion of a candidate in the rank list does not entitle him/her for admission to the courses, unless he/she satisfies the eligibility conditions contained in the Government approved Prospectus. The Selection
Committee chaired and convened by the Principal and Controlling Officer, Govt. Homoeopathic Medical College, Iranimuttom, Thiruvananthapuram will  make allotment and admissions as per  the conditions laid down in the Prospectus.
Link :  http://www.cee-kerala.org/docs/PGH2012/mdh2012_result.pdf