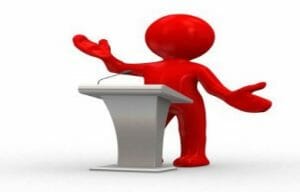 Sam Wineburg
It's AERA's Annual Meeting, San Francisco, 1985, and I have a chance to hear up close and personal the researchers whose work I worshipped in yellow and pink highlights. I can still remember the anticipation that gripped me as I awaited this event.
It was a crisp Monday morning and I walked—no, galloped—to the appointed room. I chose a session in which four luminaries were speaking on the latest developments in research on teaching. The hallway was abuzz, the room was packed, and bodies were hanging out of the doorway. But somehow—with youthful exuberance, no doubt—I squeezed my way into the room and nudged to the front. Wow!
The first speaker strode toward the podium. A famous person! (Was it tacky to ask for autographs?) She took out a thick sheaf of notes and, head bowed, began. For 10 minutes she scarcely looked up. When the discussant slipped the 2-minute warning under her eyes, she accelerated to 300 WPM, racing against the clock to get through the remaining five pages.
"Your time is up," interrupted the chair. "I know, I know," said the famous researcher on teaching. "Just one more point." The talk ran over by 5 minutes.
The second speaker was slightly better. He did not read his talk, but instead showed slides. "Show" is euphemistic: He fired slides like an Uzi fires rounds.
I offer "Ten Rules for Keeping Your Audience Awake." While you might not attain the rhetorical eminence of Mario Cuomo, the following 10 rules will point you in the right direction.
Download the paper : https://www.onlinefilefolder.com/4sXtTd23iTCeA9