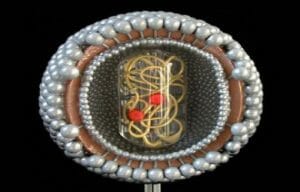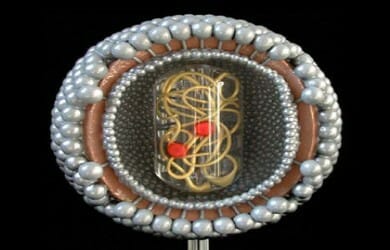 Discovery provides clues for potentially eliminating HIV infection in other children
A two-year-old child born with HIV infection and treated with antiretroviral drugs beginning in the first days of life no longer has detectable levels of virus using conventional testing despite not taking HIV medication for 10 months, according to findings presented today at the Conference on Retroviruses and Opportunistic Infections (CROI) in Atlanta.
This is the first well-documented case of an HIV-infected child who appears to have been functionally cured of HIV infection — that is, without detectable levels of virus and no signs of disease in the absence of antiretroviral therapy.
Further research is needed to understand whether the experience of the child can be replicated in clinical trials involving other HIV-exposed children, according to the investigators.
The case study was presented at the CROI meeting by Deborah Persaud, M.D., associate professor of infectious diseases at the Johns Hopkins Children's Center in Baltimore, and Katherine Luzuriaga, M.D., professor of pediatrics and molecular medicine at the University of Massachusetts Medical School in Worcester. These two pediatric HIV experts led the analysis of the case. The National Institute of Allergy and Infectious Diseases (NIAID) and the Eunice Kennedy Shriver National Institute of Child Health and Human Development (NICHD), both components of the National Institutes of Health, provided funding that supported the work of Drs. Persaud and Luzuriaga and other investigators involved in the analysis of the case.
In July 2010, the child was born prematurely in Mississippi at 35 weeks, to an HIV-infected mother who had received neither antiretroviral medication nor prenatal care.
Because of the high risk of exposure to HIV, the infant was started at 30 hours of age on liquid antiretroviral treatment consisting of a combination of three anti-HIV drugs: zidovudine, lamivudine, and nevirapine. The newborn's HIV infection was confirmed through two blood samples obtained on the second day of life and analyzed through highly sensitive polymerase chain reaction (PCR) testing. PCR tests conducted on separate occasions that indicate the presence of HIV in an exposed infant are considered to have confirmed the diagnosis of infection.
The baby was discharged from the hospital at 1 week of age and placed on liquid antiretroviral therapy consisting of combination zidovudine, lamivudine and co-formulated lopinavir-ritonavir. This drug combination is a standard regimen for treating HIV-infected infants in the United States. [Source]