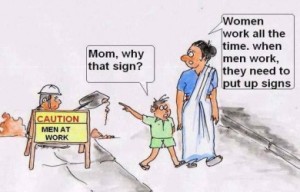 Expert Group Meeting   Organized by: UN Division for the Advancement of Women in collaboration with Economic Commission for Europe (ECE) and World Health Organization (WHO) Conducting population-based research on gender-based violence in conflict-affected settings:  An overview of a multi-country research project Expert paper prepared by:Jeanne Ward  IRIN (Consultant).
Background
There    has   been    increasing    concern     in  recent    years   among     humanitarian      aid organizations about the extent and effects of gender-based violence (GBV) in refugee, internally   displaced    and   post-conflict    settings.    There    has   also  been    increasing  recognition that GBV is an affront to public health, universally accepted human rights guarantees, and the restoration of refugee and internally displaced (IDP) families and communities.  The list below  illustrates women ís and girlsí vulnerability to violence during  and  following  some of the more recent  of the worldís conflicts.
 While war may  be  understood  as  a  contributing   factor,  all  these  manifestations  of  GBV are essentially based on  long-standing attitudes and behaviors that  sustain and reinforce GBV, whether in times of peace or of war.
20,000 to 50,000 women were raped during the war in Bosnia and  Herzegovina in the early 1990
The vast majority of Tutsi women in Rwandaís 1994 genocide were likely exposed to some form of GBV; of those, it is estimated that a quarter to a half million survived rape
Approximately 50,000 to 64,000 internally displaced women in Sierra Leone have histories of war-related assault
In a 1995 survey of post-conflict Nicaragua, 50 percent of female respondents had been beaten by a husband, and 30 percent had been forced to have sex
76 percent of prostitutes surveyed in post-genocide Rwanda in 1998 who had undergone HIV testing were seropositive
66.7 percent of participants in a 1998 Sierra Leone survey on domestic violence had been beaten by an intimate partner
According to a 1999 government survey, 37 percent of Sierra Leoneís  prostitutes were less than 15 years of age, and more than 80 percent were  unaccompanied or displaced children·
An estimated forty thousand Burmese women are trafficked each year into Thailandís factories, brothels, and as domestic workers·
Findings from a study of Palestinian refugee women indicated 29.6% of women were subjected to beating at least once during their marriage with  the husband the main perpetrator and 67.9% of children had been beaten  at least once almost entirely by their parents.
25 percent of Azeri women surveyed in 2000 by the Center ís for Disease Control acknowledged being forced to have sex:  those at greatest risk were among Azerbaij an ís internally displaced, 23 percent of whom acknowledged being beaten by a husband.·
Darfur  is yet  another  setting where history repeats itself, and where, once again, the failure   to  stem   the   explosively    high   incidents    of  GBV     will   have   far-reaching  consequences to  the  survivors  and  their  families,  as well  as to  the  communities  in which it is occurring.
Download the full report : www.similima.com/pdf/violence-women.pdf