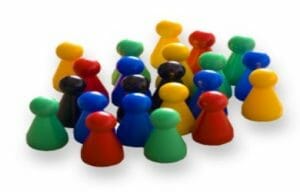 Dr.Y.Bala Murali Krishna*
New Delhi, Dec 1: Impressed by the rapid progress India has made in popularizing Homoeopathic School of Medicine, Sri Lanka has invited Indian expertise to help assist spread of homoeopathy in the beleaguered island nation which incidentally has a significant number of migrants from peninsular India as also China.
"We want to open doors for homoeopaths to develop the system in a big way in Sri Lanka. We soon enact a legislation in our Parliament and encourage doctors from Indiaand other countries to work with us as we have shortage of doctors," Sri Lanka's minister for indigenous medicine Salinda Disanayake had announced in the inaugural session of the 66th World Homoeopathic Congress (WHC) of the LMHI here today.
There is no homoeopathic college as of now but only one hospital with no adequate staff. We have plans to open 9 hospitals, one referral besides importing homoeopathic drugs from abroad, he said.
While urging the people to invest in the nation for promoting the medicine, he said the country would like to open integrated medical research centres which need global expertise.
Sri Lankais a member of the SAARC country along withIndia.
Meanwhile, India had unfolded its plans to give fillip to the indigenous schools of medicine – Ayurveda, Unani, Sidha and Homoeopathy (AYUSH) – in the coming 12th Five Year Plan (2012-17) by integrating AYUSH in the health care delivery to reach remote areas.
A National Commission for Human Resources for AYUSH, Referral Hospitals with National Accreditation Board for Hospitals and Healthcare Providers accreditation for secondary and tertiary level healthcare, Research and Quality Control Laboratories, central drug control  units for standardization, All India Institute of Homoeopathy and a Homoeopathic Medicines Pharmaceutical Corporation are some of the projects under examination during the 12th Five Year plan(2012-17).
Announcing this in the WHC,India's health minister Ghulam Nabi  Azad said the government would take all measures to strengthen homoeopathic education by studying the best practices in the world besides further developing infrastructure.
The world communities, he said, faced challenges from the rising incidence of communicable and non-communicable diseases (NCD) as a result of changing lifestyles these days. This requires a concerted strategy to tackle particularly the NCDs including diabetes, cardio-vascular diseases and strokes.
"We have to gear up all systems of medicine by bringing about awareness among the masses taking advantage of the unique strengths each system has. Homoeopathy in this case becomes relevant as it provides simple and cost effective remedies," Mr.Azad said.
At the same time, he had offered to send surplus homoeopathic and ayurvedic doctors toSri Lankato assist the neighbor in boosting its public health systems. Allopathic doctors are in short supply inIndia.
Mr.Anil Kumar, secretary, AYUSH, favoured intensified clinical research and development of protocols and methodologies to further promote homoeopathy inIndia.
"Lack of clinical research in all indigenous systems of medicine is our soft-underbelly, which others question us. Efficiency is the test of time. We can prove our faith but test it in labs. Research for herbal medicines is more difficult as it involves about 30m- 40 molecules/ingredients in one requiring more protocols," he said. 
Evolve research protocols to strengthen our indigenous systems of medicine. At the same time, all research episodes should be registered in the "clinical research registry" so that it could be shared by all. The Registry, he said, had about 9000 entries so far and 1700 of them were in Homoeopathy, Mr.Kumar said.
The budget of Department of AYUSH was now a whooping $180 million as against mere  $4 million when it was constituted  16 years ago. The Central Council for Research in Homoeopathy (CCRH) has now 31 units even asIndia has 7000 homoeopathic dispensaries and 250 hospitals exclusively.
The CCRH has so far clinically verified 85 drugs and more are underway while the premier National Institute of Homoeopathy in Kolkota had handled 200,000 patients since inception besides successfully handling the Tele-Homoeopathy project in theNorth-East India.
Dr.Ramjee Singh, President, Central Council for Homoeopathy) CCH) and chairman of the WHC pleaded for more funds for homoeopathy inIndiafor research and education to benefit the masses through learning and sharing of knowledge.
Prominent among those present include Dr.S.P.S.Bakshi, President of LMHI-2011, Dr.K.R.K.P.Murthy, President, Indian Institute of Homoeopathic Physicians(IIHP), Dr.Alok Pareek,Chairman, Scientific Committee besides Haryana medical education minister Rao Narehdra Singh, among others.
*The Author is Hyderabad-based Science Writer, Media Consultant and Journalism Educator.