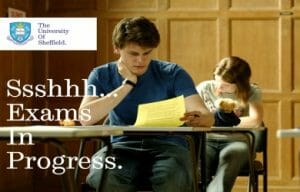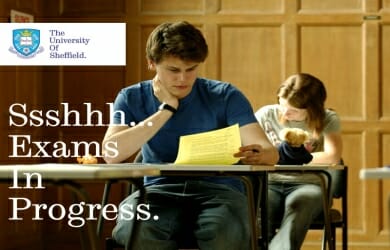 Becoming a homeopath at UK
Thinking of training to be a homeopath?
You may have been inspired by the qualities and expertise of your own homeopath. You may have had homeopathic treatment which has changed your life, or know of someone else for whom homeopathy has made an enormous difference.
You may be a parent who has prescribed first aid remedies for your own children, or a professional in another field interested in changing direction in your work life or extending your present career.
Studying homeopathy can be exciting and rewarding, contributing to personal as well as professional development.
Courses to suit you
Each course offers a different approach and focus. All courses on our list will provide coverage of core content reflecting the Complementary and Natural Healthcare National Occupational Standards for Homeopathy.
Both full and part-time courses offering  flexibility to choose a programme to suit you. You will need to satisfy any entry criteria for the course, which will include your aptitude for the academic study as well as your enthusiasm and willingness to involve yourself in educational and professional development.
Fully recognised and conditionally recognised Courses
Fully recognised courses have completed the complete recognition procedure.
Conditionally recognised courses are usually in their last year of the recognition process and are completing evaluation of clinical education.  If there are major changes to a course, it will revert to conditionally recognised status until we can be satisfied it still meets our criteria.
More details about courses & Colleges: http://www.homeopathy-soh.org/
If you're interested in studying homeopathy, which course should you choose? – ARH
With so many different courses available – including correspondence courses, university courses, and courses run by private colleges – it's hard to know which one will be right for you.
We hope this booklet, compiled by the Alliance of Registered Homeopaths (ARH), will help you make your choice. Please note that ARH does not monitor, recognise, validate or endorse any particular homeopathic college or training course.
The Alliance of Registered Homeopaths approached all the UK providers of homeopathic education known to them, and asked them for information about their courses. A total of 26 replied (plus one from Japan), sending us the information contained here.
We recommend that all prospective students find out as much as they can about a college or course before they commit themselves. We hope that the information provided in this guide will serve as a good starting point.
What's right for you?
Just as in homeopathy we give an individual prescription to match each patient's needs, so in pursuing your homeopathic education you should find a course that meets your needs.
If you're considering studying homeopathy, it's important to bear in mind that the provision of homeopathic training in the UK covers a broad spectrum, and that there is no standardized qualification. Practitioner training courses offer either a diploma or a degree in homeopathy, which are of equal value to the graduate wanting to practise as a homeopath in the UK.
We would advise students from overseas who are intending to study in the UK to first check what qualifications for practice are required in their own countries, if they are considering returning home to practise after their training.
Making your choice
When it comes to education, we all have our preferred learning style, and it's important to choose a college that matches yours.
The best way to find out about this is to visit the college when it's in action, to observe how things work and talk to other students. Some people are happy to learn through lectures, others prefer to discover things for themselves, and for some a mixture of both approaches is the best solution. Most students appreciate a change of pace and a variety of approaches to teaching and learning. If you work better in small groups, then class size will be an important consideration for you. Many colleges not only require their tutors to be qualified and experienced homeopaths, but will expect them to have also undergone some teacher trainingso they can best meet their students' needs.
You'll need to ask about the college's methods of assessment. For example, does it use tests or examinations or a system of self-assessment and portfolio building, and is support available to help with this?
As you progress in your studies, you'll be expected to increase your clinical experience by sitting in on clinics run by experienced homeopaths, and/or by prescribing for your own patients under supervision. This may involve additional time and expense, so you'll want to be clear at the outset what commitment is expected.
You may want to know where you can find help and resources to support your studies. Facilities, and also staff-student ratios, vary from course to course. The amount you would be expected to work alone outside of college, or find additional resources to cover the syllabus, varies too. For example, some colleges may encourage non-medically qualified students to undertake additional instruction in anatomy, physiology and pathology. Some provide such instruction; others don't. The time allocated on the syllabus to different subject areas will inevitably differ. In some cases it may be determined by student choice, in others it will be based on an existing course plan.
The Alliance of Registered Homeopaths (ARH) is a UK professional organisation that supports and promotes safe, effective homeopathic practice.
http://www.a-r-h.org/
Health insurance companies which recognise ARH:
Birmingham Hospital Saturday Fund
www.bhsf.co.uk
Foresters 
www.foresters.co.uk
Health Shield
www.healthshield.co.uk
Norwich Union Health Insurance
www.norwichunion.com
Patient Aid Association
www.paycare.org
QUINN-healthcare
www.quinn-healthcare.com
Simply Health (comprises HSA, BCWA, Healthsure, LHF and Totally Active) 
www.simplyhealth.co.uk
Westfield Health Scheme 
Email: [email protected]
www.westfield-health.com