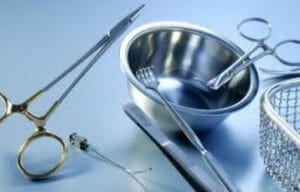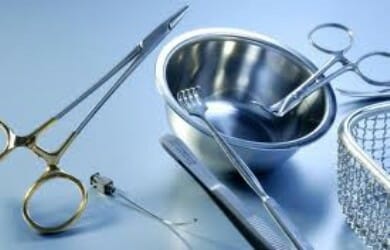 Ulcers of skin with Homeopathic Management and Construction of a Repertory of Ulcers
Dr. C. Abdul Gaffoor  BSc,BHMS,MD(Hom)
 Aim
To construct a repertory on ulcers of the skin by collecting the related rubrics from various authentic repertories and reportorial conversion of the symptomatology given in various classical works on therapeutics and proving the effectiveness of this work by clinical verificaion for Homoeopathic therapeutics.
Introduction:
Chronic skin ulcers are a source of great misery, suffering, incapacity and economic loss for the patients. Their treatment by modern medicine have yielded unsatisfactory results.despite their best endeavours many of the ulcers remain indolent and chronic. Prolonged tretment with strong and potent agents not only ruin patient's health, but also add to his financial burden. This makes the patient to search for a new and safe mode of medication that inflicts no disastrous effect on health. Homoeopathy meets these requirements, having in its fold thousands of remedies that not only bring about a permanent cure, but also affect it in a mild, most reliable and harmless way.
There are many effective medicines in homoeopathy for the treatment of ulcers of skin. It is high time that a scientific and systematic study be conducted on this subject, so that the hard solid, true, indispoutable facts could be laid bare before the eyes of the scientific community. Scrutiny and judgment over such facts will heip to establish the efficacy of homoeopathic medicines and genuinity of the homoeopathic system. A humble effort is done in this direction, by undertaking a scientific study based on statistical data. The proper selection of homoeopathic medicine is essential for this study.
Repertory is an indispensable tool for this process. Until now, there is no complete textbook or reference to look to for the treatment of ulcers. Searching for a remedy suitable for a particular presentation and modality of an ulcer in the vast array of materia medica and repertory is an uphill task. So a sincere effort is made to bring out a complete, concise, and comprehensive repertory on ulcers of skin by collecting informations from various authentic repertories, materia medicas and therapeutic textbooks. . It has been found that many rare remedies are indicated in various kinds of ulcers of the skin. An abstract of the symptomatology of thes rare and often-neglected remedies also is reproduced for ready and easy reference.
I hope this work would help the students and practitioners for the selection of acute simillimum as well as a ready reference
Preface:
This is a new and a different work in Homoeopathy to construct a repertory dealing with the ulcers of the skin. This work is expected to serve the purpose of selecting the simillimum based on the acute and distressing symptoms of the ulcer. After the relief of the acute symptoms it may be needed to follow the case with some constitutional medicine. However it also serves the purpose of synthetic repertorisation by using appropriate general repetories. Here the rubrics from various important repertories are brought together and arranged in different order. Various classical books of materia medica are referred and the important symptoms related to the ulcers are converted to the rubrics and added.
However this work does not serve the purpose of complete repertorisation but to work out the sector totality of ulcer symptoms.
This work is small but comprehensive and will help in better management of ulcers.
I hope this will benefit the profession and welcome any suggestions to improve this work.                                                                                                                                 
Features of the repertory
Additions have been made to the Kent's repertory from various repertories and materia medicas. There are two hundred and ten new rubrics and one thousand five hundred new additions. A reference number is given for additions of medicines as well as rubrics . The medicines in the added rubric from same source book has given no reference number
E.g.
ULCERS – painful – burning- Around about14
This rubric is from the Boenninghausan's characteristics and repertory by
C.M.Boger. The medicines from the same source book
Grading of medicines is similar to that of the kent' s repertory. Grading of certain medicines are changed when other repertories are given a higher grading. Here The medicines with changed grading is denoted by an 'asterix' mark after the Reference number. Certain Repertories are having more than three grades.  Here first grade remedies are given three marks, second and third grade  medicines are given two marks and fourth and fifth grade medicines are given  three marks. As it is difficult to grade the medicines from materia medica and  therapeutics, Medicines from this source are given one mark.
All the modifications of ulcers are given under one main rubric in Kent's repertory. In this book these rubrics are divided to suit into diffeent chapters such as sensation , appearance, edges, margin, floor, base, surrounding area, discharges, modalities. The area involved in the ulcer is important in diagnosis as well as in management. So the part involved is brought under the chapter 'location'. The pathological and clinical types of ulcers are brought under one heading for easy reference.
Chapter modalities are divided into two. Generals and Particulars. Rubrics showing aggravations and ameliorations of ulcers without mentioning any particular symptoms are brought under the section Generals. Rubrics of aggravation and amelioration for particular symptoms of ulcer such as pain, bleeding etc, are given under the section Particulars. Rubrics representing ulcers seen associated with certain other conditions are also brought under the chapter modalities for convenience.
For e.g.
Ulcers, Emaciation with: Lyc3
MATERIALS AND METHODS
MATERIALS
The materials for this study were collected from the out patient and in patient department of Government Homoeopathic Medical college, Calicut from September 2003 to April 2004.

METHODS
The method used for this study is clinical method and for the confirmation and specificity the result obtained has been statistically analyzed and evaluated. the method of approach was clinical study without the use of controls. 30 cases were selected for the study, out of which 15 cases were treated with Kent's repertory and 15 cases were treated with the new repertory and compared. As the new repertory is having only the rubrics representing the symptoms of ulcer any generals or characteristic particulars important in medicine selection were worked out in the synthesis repertory. Detailed history was taken in each case with special reference to mental generals, physical generals, habits, family history and past history. Age, sex and socioeconomic status were considered as attributes. Each case was reviewed on one week, two week, and monthly time intervals. In between the period medication all patients were kept under blank tablet continuously. In each case a routine hematological examination and urine examination was done. Potencies ranging from 30c to 10m have been used in this study.

Diet and regimen
All patients were directed to continue with the same diet as earlier. All of them were directed to stop the use of all the medicines prior to the start of this treatment.

Effectiveness
Effectiveness of the treatment is assessed on the basis of relief from symptoms, clinical improvement and changes in the scores taken after working out in kent and the new repertory.

Analysis
Various facts obtained during the comparative study were treated according to statistical principles for final conclusion.
Download full paper :  www.similima.com/pdf/ulcer-homeopathy.pdf