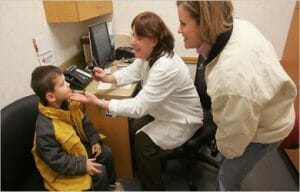 Editor: LMHI and ECH secretary for research Dr Michel Van Wassenhoven.
Summary:
This booklet is aimed at considering all important aspects of the scientific framework of Homeopathic practice including ethical questions, evaluation of daily practice, looking at the level of scientific evidence of each of these aspects. The conclusions are that homeopathy has to stay in the framework of   medical   practice   and   it   is   even   a   necessity   for   public   health.   Of   course more research is always necessary.
This   booklet   is   a   joint   production   of   the   Liga   Medicorum   Homeopathica Internationalis and of the European Committee for Homeopathy.
The use of homeopathic medicines is widely spread throughout the world population.
In   Europe,   these   medicines   are   submitted   to   a   registration   procedure   (1)   which   guarantees   an optimal pharmaceutical quality and safety for users.
A potential risk exists only when these medicines are used without foregoing medical diagnosis.
To   minimize   this   risk   it   is   essential   to   keep   homeopathy   within   the   framework   of   medical practice.
In several countries, a law on patients' rights has come into force. It means that the patients have the right to choose or to refuse a proposed treatment. Medical doctors cannot inform the patient correctly if they do not know all possible medical approaches and as such an ethical dilemma is created.
It is essential for public health to formulate concrete answers to all these questions. This booklet is also aimed to help at the formulation of pragmatic solutions to these problems.
Download the booklet : www.homeobook.com/pdf/scientific-homeopathy-lmhi.pdf