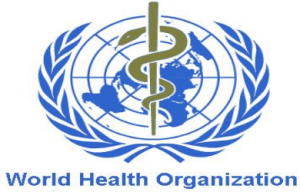 A new report from the World Health Organisation (WHO) makes even this poor statistic look worse, given it points out that of the allopathic doctors in the country, more than half (57%) did not have a medical degree. (Reuters)
Also, since AYUSH (Ayurveda, Yoga, Unani, Siddha, Homoeopathy) doctors tend to be better qualified than allopathic ones—according to WHO, 53% of AYUSH doctors had degrees in their respective fields as compared to 43% for allopathic ones– the government would be better off if it were to expand its AYUSH programme.
Published on July 4, the study titled The Health Workforce In India describes the "nature of health workforce inequalities" in the country and provides much needed insight into the many challenges faced by India.
Here are its most important conclusions
For a population of 1.02 billion in 2001, there were just 20 lakh health workers in the country. Of these, 39.6% were doctors, 30.5% were nurses and midwives, and a meagre 1.2% dentists.
Of all doctors, 77.2% were allopathic and 22.8% were ayurvedic, homeopathic or unani (AYUSH). Other categories of health workers were pharmacists, ancillary health professionals, and traditional and faith healers – they comprised 28.8% of the total health workforce.
Shockingly, 31.4% of these allopathic doctors were educated only up to secondary school level and a massive 57.3% did not even have a medical qualification. Among nurses and midwives, 67.1% received education only up to secondary school level.
As many as 73 districts in the country had no nurses with a medical qualification.
Of all health workers, 59.2% were based in urban areas (home to just 27.8% of the population) and only 40.8% were based in rural areas (home to 72.2% of India's population.)
The education level and medical qualification of urban doctors was much higher than that of rural doctors. While 83.4% of urban allopathic doctors received educated higher than secondary school level, only 45.9% of rural allopathic doctors were as educated.
This urban-rural divide was one of the most important highlights of the study. Of the 30 districts with lowest density of allopathic doctors, half were in north-eastern states and the remainder are in central states – including Uttar Pradesh, Bihar and Madhya Pradesh. Of the 30 districts with the highest density of allopathic doctors, more than half were in state capitals including seven in Delhi itself.
The case was the same for nurses – their density was at its lowest in districts of Bihar, Uttar Pradesh and Jharkhand and at its best in state capitals or in the national capital. Seven districts of Kerala were among the 30 with highest density of nurses.
These gaps sharpened in the area of medical qualifications – while 58.4% urban allopathic doctors were appropriately qualified, only a meagre 18.8% of rural allopathic doctors had a medical qualification.
The study also revealed a stark gender divide – of all health workers only 38% were female. The highest number of female health workers was found in Kerala (64.5%) and Meghalaya (64.2%), while states with the lowest female health workers were Uttar Pradesh (19.9%) and Bihar (22.3%).
Despite a majority of doctors being male, they were largely less educated than female doctors. Among allopathic doctors, only 37.7% male doctors were medically qualified as compared to 67.2% females.
For some states, fraction of AYUSH doctors was much higher than the rest – 41.7% in Tripura, 40.5% in Orissa and 38.1% in Kerala.
The study pointed to a general lack of dental healthcare in the country. Of the 593 districts in the country, 58 districts had no dentists at all, while 88 districts had no dentists with more than secondary schooling. 175 districts had no dentists with a medical qualification.
http://indiatoday.intoday.in/story/57percent-doctors-in-india-no-medical-qualification/1/717838.html
http://www.who.int/hrh/resources/hwindia_health-obs16/en/