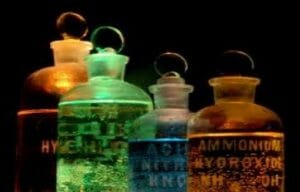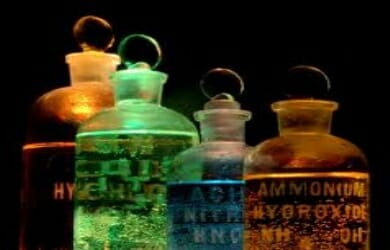 Dr. Vivek N Patil
Introduction:
Ammonium is only occasionally taken in and then almost completely synthesized in liver to urea.
Only traces of salts escape synthesis and circulate in blood.
Physiological role:
Role in phase of excretion.
Buffering of urine with a sparing of alkali.
Its liberated in decomposition accompanying muscle and nerve activity.
This process is irreversible and results in weakening and paralyzing effects of muscles and nerves under the influence of ammonia.
Ammonia develops in erythrocytosis.
Excess of metabolic end product damage the erythrocytes.
Excess of ammonia is expelled through respiratory system, involvement of mucous membrane of respiratory passages is important.
Important remedies:
Ammonium Acet.
Ammonium Benz.
Ammonium Brom.
Ammonium Carb.
Ammonium Caust
Ammonium Iod.
Ammonium Mur.
Ammonium Phos.
Ammonium Picric
Ammonium Valer.
Sphere of action:
Blood (Scorbutis, Uraemia, Carbonized    blood)
Heart
Mucous Membrane (Nose, throat, lungs, Larynx )
Skin ( Erythema, Scarlatina)
Nervous system (Peripheral, Central) 
Constitution:
Shows labored croupy breathing. Weak action of heart.
Slow manner of reaction/defective power of reaction.
Relaxed fibers. Always tired and fatigued, tendency to corpulency
Fat/Initially, later Emaciation
Bloated/Relaxable Fibres. Corpulence tendency
Tired/Fatigued. Slow, defective reaction
Hydrogenoid
Chilly 
Clinical conditions:
Septic/Scorbutis, Uraemia/carbonized blood, Erythema/Scarlitina, Muscle weakness, Paralysis, Raised BP & Sweat, Bleeding/Ulceration, Cold/sinusitis, Lung Problems, Emphysema, Heart and Stomach, Sciatica, Inflm.of Joints, Contractures.
Mind:
Rancor, Grudge, Resentment, Anger, Aggression, Hate/Critical
Close Minded, Reserved, Disappointment, Gloom/Bitterness, Idealism
Antagonized by:
Ver Vir/digitalis, Aconite/cold, Cardiac sedatives
Action favored by:
Heat/Opium/iodine, Valeriana/asafetida, Alcohol
Resembles:
Acidums, Ign, Natrums, Nitricums, Inflm.of of Muscles, Inflm.of of RT Central vasomotor
Collapse, Prolong anesthesia, Ammonia intoxication
Physical features:
Desires: Coffee, Alcohol, Sweet, Sour,
Aversion: Meat, potato
<3hr, lying, Exhaustion
Discharge: Acrid, yellow water
MENTALS:
Disappointment, Accompanied by bitterness and gloom.
Darkness or depression of mind.
Sullen, dejected.
Discontented, thoughts of frustration.
Disappointments caused by too much idealism.
Believe in envisioning the things as they should be or according to preconceived standards.
Overlook negative sides.
Over critical, Attempting to live in accordance with their own ideas.
Understanding feelings of ammoniums is like taking breath in ammonia, face gets distorted in disgust and starts back in horror.
Anger, Aggression,Hate
Extreme feeling of dislike.
Animosity -This is expressed in morose, ill humored, gloomy, hatred, malicious or suppressed anger.
Critics – Leads to cynicism.
Sarcastic, Close minded, Keep anger inside. Reserved ness.
Restrain their feelings.
General features: 
Inflammation of mucus membranes.
Inflammation of respiratory passages.
Vasomotor collapse
Expectorant
Act on PNS and CNS producing ammonia intoxication and long maintained muscle weakness.
Complete paralysis of lower extremities.
Central exciting action on blood pressure and sweat production.
Septic and scorbutic states with tendency to bleeding.
Desires for coffee, chocolates, sweet, sour, and tobacco.
Aversion to meat, potatoes, and alcohol.
General modalities:
Aggravation: Bathing, Stretching, Cold,  potatoes, Open air, 3 A.M
Amelioration: Lying, Eating
Clinical applications:
Biting and caustic nature of complaints.
Discharges burning, acrid, yellow, watery, and leads to ulceration.
Bright redness, swelling, burning of skin and mucus membranes.
Exhaustion
Cold, sinusitis, lung troubles, emphysema.
Heart troubles, stomach complaints.
Sciatica, inflammation of joints, contractures.
Relationships:
Antagonized by Verat vir, Digitalis, Aconite, cold.
Action favored by heat, opium, iodine, valeriana, asafoetida, and alcohol.