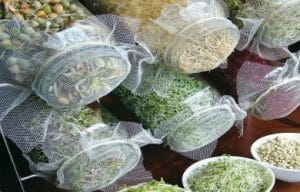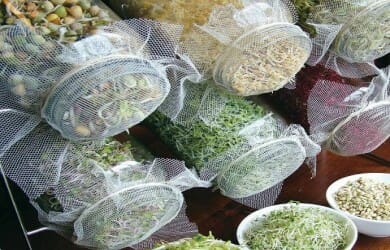 Pranav shah MD(Hom.Pharmacy)
Quality control is total procedure for providing the standard medicines to the patients. QC is not only a laboratory procedure, but also the procedures through which a raw material is transformed to a drug and the finished product till it is used by the patient.One of important function of QC dept is to establish specifications for *raw materials,* packing materials, *intermediates and *finished products to assure the quality.
APEX BODY of quality control and standardization
The Homeopathic Pharmacopoeia Laboratory (HPL) (1975) under the ministry of Health and Family Welfare, Government of India. Subordinate institute of department of ISM & Homeopathy, GOI. Recognized by Dept of Science & Technology, GOI as Scientific, Technological and Research Institution Recognized as   Central Drugs Laboratory – for testing of Homeopathic drugs (under Rule 3A, under section-6 of D &C Act). Functioning as STANDARD setting –cum-drug testing laboratory at National level.
Homeopathic Pharmacopoeia India (HPI)
Standards as worked out by laboratory are approved by Homeopathic pharmacopoeia committee  (sept 1982) are published in the form of  Homeopathic Pharmacopoeia India (HPI) Total number of  MONOGRAPHS in HPI = 1016
Homeopathic  pharmacopeias codex publish in 2004 contain detail of 1000 drugs.
Homeopathic Pharmacopoeia India (HPI) Total number of  MONOGRAPHS in HPI = 1016
| | | |
| --- | --- | --- |
| Volumes | Year of publication | No of drugs |
| 1 | 1971 | 180 |
| 2 | 1974(revise eddi. 1982) | 100 |
| 3 | 1978 | 105 |
| 4 | 1984 | 107 |
| 5 | 1986 | 114 |
| 6 | 1990 | 104 |
| 7 | 1999 | 105 |
| 8 | 2000 | 101 |
| 9 | 2006 | 100 |
Monograph of each drug contain
Details for identification
Details for collection
Part to be used
Method of preparation
Assessment of purity
Limits of impurity

 
For QC and standardization – Pay attention during
Sampling of raw materials®,identification of adulterants,®comparison with standards and analyzed,®testing of purity®manufacturing, ®processing®different methods of preparation, ® utensils, ® machinery, ® analysis of finished products, ® manufacturing area,®monitoring industrial waste ® packaging ® storing ® dispensing,®handling and packaging of medicines while dispensing, the shelf in the physicians clinic.
The patients methods of usage of medicines ® in the patients wardrobe till the patients consume the medicine.
Aim
Quality control is total procedure for providing the standard medicines to the patients. Quality control for efficacy and safety of homeopathic products is of paramount importance.
Introduction:
Quality can be defined as the status of a drug that is determined by identity, purity, content, and other chemical, physical, or biological properties, or by the manufacturing processes.Quality control is a term that refers to processes involved in maintaining the quality and validity of a manufactured product.
In general, quality control is based on three important pharmacopoeial definitions:
Identity:  Is the herb the one it should be?
Purity:       Are there contaminants, e.g., in the form of other herbs which should not be there?
Content or assay: Is the content of active constituents within the defined limits?
There are two types of standardization
In the first category, "true" standardization, a definite phyto-chemical or group of constituents is known to have activity. Ginkgo with its 26% ginkgo flavones and 6% terpenes is a classic example. These products are highly concentrated and no longer represent the whole herb, and are now considered as phytopharmaceuticals. In many cases they are vastly more effective than the whole herb.
The other type of standardization is based on manufacturers guaranteeing the presence of a certain percentage of marker compounds; these are not indicators of therapeutic activity or quality of the herb.
Strict guidelines have to be followed for the successful production of a quality drug.
Parameters for Quality Control and standardization of Drugs
Of raw materials
Of manufacturing process,
Of finished products and
Of storage and packaging

 
Raw marital
1. Medicinal
  Minerals, Herbs and animals etc
  Microbes, pathological products, healthy tissues, drugs
2.Non medicinal (vehicles)
  Alcohol, Lactose ,Sugar ,White petroleum jelly ,Maize starch ,Coconut oil, Wax
  The quality of raw materials are ascertained and standardized referring HPI.
  In case of raw material resources it is mandatory to follow the guidelines of

 
GAP– Good Agricultural Practices
GHP- Good Harvesting  Practices
GLP- Good Laboratory Practices
Incoming raw material
Transfer
STORE
Sampling
Identification
Analyses
Purity testing
Manufacture

 
Of manufacturing process
Manufactury
Equipments
Inspected
Assessed
Control of microbial contamination
Finished Products

 
Of finished products
Finished products
Representative samples analysed
Documented

 
Packaging and labeling
Rule 106-A :
Homoeopathic medicine : Name of Medicine
Pharmacopoeial name as given : Homoeopathic Pharmacopoeia of India, German Homoeopathic Pharmacopoeia Homoeopathic Pharmacopoeia of UK or  US Homoeopathic Pharmacopoeia
For other drugs, Descriptive name
a.    Potency in decimal, centesimal and millisimal Name and address of Manufacturer or seller.
b.    Alcohol percentage in volume, for packing bigger than 30 ml.,
c.    Batch No. and Manufacturing license No.
d.    Single ingredient shall not bear proprietary name on its label.
  RULE 106-B
  Homoeopathic medicine having more than 12% Alcohol shall be packed in 30 ml only.
  For Hospitals/Dispensaries 100 ml packing is allowed.