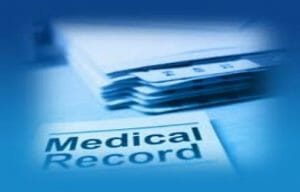 NEW DELHI, JAN 23:  All the 3,900 AYUSH hospitals across the country will soon have to undergo a strict inspection for quality and safety aspects of care delivered to patients.
The exercise is part of the memorandum of understanding entered into with the Quality Council of India for Central Government Health Services (CGHS) empanelment of AYUSH (Ayurveda, Yoga and Naturopathy, Unani, Siddha and Homoeopathy) Hospitals.
"As per the provision of the MoU, we will develop the criterion for AYUSH Hospitals on the basis of which they would be evaluated and assessed by us," an official with QCI said.
"Quality in healthcare is of paramount importance as it directly impacts human lives. For ensuring quality in healthcare services receiving an accreditation is the only answer. It is the single most effective approach for improving the current standards of the hospitals," he said.
Quality Council of India was set up by the government to establish and operate national accreditation structure and promote quality through National Quality Campaign.
QCI will submit its report within 30 days from the receipt of the application to CGHS, he said.
The MoU was signed by Director CGHS, Dr S Brinda and secretary general of Quality Council of India, Dr Girdhar J Gyani.
The official also said that the main purpose of the MoU is "to put in place a mechanism for third party evaluation of AYUSH Hospitals" and carry out assessment of AYUSH Hospitals for CGHS empanelment.
At present there are 2400 Ayurveda hospitals and 1500 hospitals of Unani, Siddha, and Homeopathy in India under AYUSH category.
Source : http://www.thehindubusinessline.com/industry-and-economy/economy/article2825717.ece?ref=wl_industry-and-economy