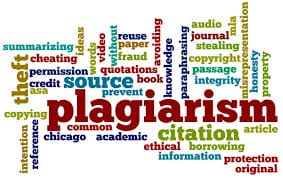 Dr Mansoor Ali
Plagiarism means Intentional or un intentional copying – that includes copying paragraphs, tables, images.
Guide is also responsible for the plagiarism
Never copy and paste the entire lines or paragraph, but re-write the key finding in your own language – beware of plagiarism.
Example : "Fever is common in Kerala"
You have to rewrite in your own words to avoid plagiarism
"Kerala is a place where fever is common in rainy season" – then give reference.
Website :  Plagiarism.org  (1 paper 8$)
University will give you a user ID and Password into your mail
Open www.turnitin.com in your browser
Enter your email ID and password
Change Password
Agree the terms and condition
Click KUHS/TNMGRMU/Your University EXAMINATIONS
You can Upload your dissertation in a single file (doc or docx or pdf format) upto 20 MB, If your file exceeds 20 MB split into 2 or more files(each file less than 20 MB).
It takes 2 to 3 hours for processing. Students can logout and open after 2 to 3 hours with your login into your area
The Tool shows the percentage of Plagiarism
Re submit if above the proposed percentage
Resubmission can be done until the last date
Up to 25% of similarity can be allowed by many Universities.
A fees of Rs 1,000/- may be collected from each student at the time of Registration itself.
If the percentage of plagiarism is below 25%, you must take screen shot and print  it.
Enclose with the hard copy of the dissertation.
How to check plagiarism yourself free
Browse www.smallseotools.com/plagiarism-checker/
Copy or upload your pages
At a time 2000 words (300 words in a A4 sheet)
How Check Grammar and Spelling?
www.grammarly.com
add-in to word or browser
You can also try : https://writer.com/plagiarism-checker/