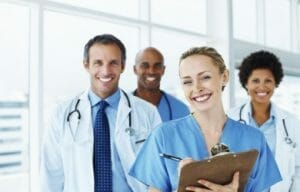 Post Graduate Diploma in Hospital and Health Management
Approved by: All India Council for Technical Education (AICTE), Ministry of Human Resource Development (HRD), New Delhi.
1.Post Graduate Diploma in Hospital & Health Management
2.Management Development Programs (short-term in-service training programs)
3.Research Projects and Consultancy
The Institute offers a two-year full-time Postgraduate Programme with specialization in Hospital Management and Health Management. It is a flag ship  educational programme aiming at developing trained professional managers with requisite skills in planning and operating management techniques; diagnosing  and solving management problems; and acquiring consultancy skills, with a view to preparing them to manage hospitals and pharmaceutical and healthcare  institutions in developing countries both in the public and the private sectors, and to meet the rising demand for quality care. For practical training the  Institute has collaborative arrangements with multi-specialty hospitals and several pharmaceutical companies, NGOs and healthcare organizations.
PGDHM  curriculum targets Doctors, Bio-Tech Engineers, Pharmacists and Administrators who are keen on enriching their development as managers in order to further  their careers. The fact that this program caters to people from such a wide range of sectors from within the healthcare industry allows for a more holistic  approach to confronting the constant challenges this industry faces.
Healthcare Industry has undergone several reforms in past decades perpetually with the advent of statutory laws and reforms and optimization of technology.
Placement : IHMR-Bangalore has exclusive Placement Cell and Full-time Placement Officer
Institute of Health Management Research,
Sy.No. 319, Near Thimmareddy Layout,
Hulimangala, Electronic City,
Bangalore – 560105, India, Tel. 080 30533800 / 801 / 803.
web : www.ihmr.org