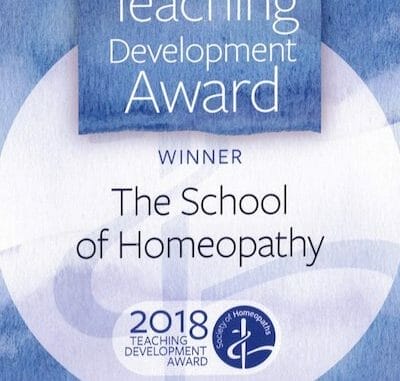 The School of Homeopathy UK has won Teaching Innovation Award, Teaching Development or Student Awards every year since 2014. Each year the Society of Homeopaths presents a variety of awards to educators, homeopaths and others who have made a significant contribution to the profession.
Rest assured of the quality, innovation and development of our courses – and don't just take our word for it.
Mani Norland, principal, says "It is a great honour to win awards in both categories and it clearly demonstrates the dedication of the faculty and the constant development of our course and supporting tools. I also hope that winning the Awards helps to give new students that do not know the School well confidence in our material and courses."
Teaching Development Award
Teacher Development Award for the quality and evolution of the course. Frameworks, activities, systems, benchmarks, communications, curriculum that support quality teaching; and learning and the inclusion of staff and/or student voice.