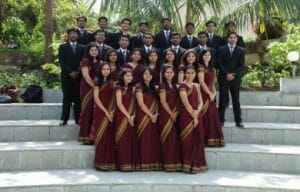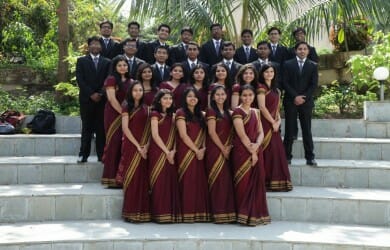 What Indian students should not expect from their institutions and need to develop in themselves
It is unfortunate that those who manages institutions and universities in India do not think about the future of students and they feel by delivering outdated university curriculum in very old fashioned bookish and spoon feeding way of teaching and talking about the glorious past of our country, and finally by giving away a piece of paper called "degree" they have done their duties as so called "academicians" !
It is even more unfortunate that these 'academicians' only emphasize on studying theories over applications and feel 'scholarly activities' and so called 'research' in educational institutions much more than imparting Employability skills among students although neither those 'scholarly activities' nor those 'researches' had any innovations that will benefit mankind other than just talking about those. This debate gets dangerous and the academicians take the names of few institutions of India where only India's finest students get admissions based on their IQ and numeric skills but not based on their emotional intelligence!
Where is the vision about life, career, future and society among the students which should ideally come from the teachers, where is the innovation, self confidence, exposure, openness of mind and global vision ?
Many scholarly research endeavors have been made in the area of knowledge, education and learning within the context of a institute. The debate about the role of an academic institution is rich and revealing. An education expert, Robert Wolf proffers four models for the ideal university which is also applicable to any academic institution:
the academic institution as a sanctuary of scholarship
the academic institution as a training camp for future industry professionals
the academic institution as a social service center and
the academic institution as an assembly line for established 'men and women.'

 
In-depth research also indicated several gray areas in the recruitment process conducted by the companies which was reconfirmed by the recent actions by several leading IT & ITES giants when they retrenched over 800 employees across the country on the basis of 'non-performance' including those who were 3 to 4 years old. This also focus on several other hard facts
Academics is yet to impart with the career related skills.
A large number of students are conceptually unclear about career issues.
High marks and getting job do not guarantee that one can retain it.
A more holistic approach and learning beyond 'employability' training.

 
Till date, most of the higher education institutions in India ignored a very important area of enhancing the skills of the gurus, the Faculty development programs. Many institutions feel this to be 'waste of time and resources' and most of the gurus feel that once they are teaching in such higher level, there is 'no need of further training'!
As a result what are really missing in our education
The market reality (so not really market driven)
Vision (except in prospectus or on display in reception)
Contemporary curriculum with focus on developing professional skills
Standard teaching practices
Most of the "global" practices
Inability to think rationally and act differently
Inability to impart vision  (self-development/ self-learning/ attitude/ grooming)
Academic leadership & quality faculty
Dynamism and long term thinking

 
What Indian institutions do not teach …
Lessons on Time management and Priorities.
Lessons on commitment, hard and smart working.
Lessons on common sense, gut instinct, confidence and foresight.
Lessons on managing stress, depression, crisis and change.
Lessons on honesty, communicating, negotiating and interviewing.
Lessons on people management, practical aspect of dressing.
Lessons on art of networking and entertaining people.
Lessons on entrepreneurial attitude.
Lessons on global vision, process mindset and balancing EQ & IQ.
Lessons on holistic thinking and growth.
Read the full article at  : http://www.freshersworld.com/blogs/post/11/05/18/What-Indian-students-should-not-expect-from-their-institutions-and-need-to-devel