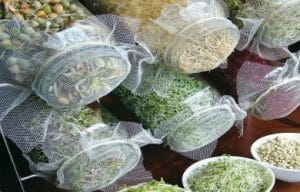 ADMA has demanded to the Union finance minster to increase the abatement value from 35 per cent to 60 per cent on MRP for discharging excise duty on Ayurveda, Yoga and Naturopathy, Unani, Siddha and Homoeopathy (AYUSH) industry or reduce excise duty to 1 per cent.
In a memorandum submitted to finance minister, ADMA has mentioned that with effect from financial year 2013-2014, excise duty on all ayurvedic medicaments and medicaments of Unani, Siddha, Homoeopathic orbio-chemic system sold under brand name have been brought under MRP based assessment with abatement of 35 per cent from MRP.
ADMA also stressed that AYUSH industry is paying excise at higher amount than actual inflow. The actual inflow to Ayurveda, Siddha and Unani (ASU) industry is 40 per cent of MRP as AYUSH industry has to incur 60 per cent discounts including Trade discount 25 per cent, 15 per cent and 10 per cent discounts to retailer distributor and stockist respectively and product scheme to retailers for keeping stock is minimum 10 per cent. Due to inflated valuation the benefit for exemption of Rs. 1.5 crore of the Ministry of Micro Small and Medium Enterprises (MSME) is affected. This has also led to the rise in the rate of duty from 6 per cent to 9.75 per cent of its sales.
ADMA also highlighted that ASU is unable to get any Central Value Added Tax (CENVAT) on its input costs of herbs unlike Allopathic medicines. Non availability of CENVAT on ASU products except for packing material has also contributed to huge loss to the industry.[Source]