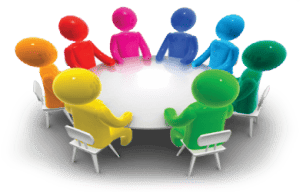 Dr Mansoor Ali
Govt. Homeopathic Medical College. Calicut
Many of the practitioners and students find it very difficult to interpret these symptoms and conditions to refer in the repertory and to arrive at the similimum. And this is an effort to help the students and practitioners especially the new comers in using the Boger's  repertory. Many of the rubric are ambiguous and implicit and need a continues study for using these rubrics in bed side.
Majority of the rubrics found in the mind as well as in the generalities are neglected by the common practitioners for want of correct understanding and interpretation of the rubrics. Hence the meaning as well as the denotations of the important rubrics of the Boger's repertory are explained here under.
Repertory which is an index of symptoms can be utilized in a better manner only when the user is aware of how to convert the conditions into symptoms, and the symptoms in to rubrics.
Despite all these there are limitations in the interpretations of rubrics and the void is to be filled by the experience of the practitioner with the knowledge of Materia medica.
Awkwardness : Mind. Awkwardness
Aversion to others : Mind. Anthrapophobia
Aversion to bathing : Mind. Aversion
Arcus senilis  : Eye.Arcus senilis
Alternation between ear to ear : Ear. Alternation
Apthae in infants : Mouth.Apthae
                                 S&C.Infants..
Accumulation of saliva in fore part of mouth : Throat.Dry
All food seems to turn in to gas : Flatulence. Flatus
Asphyxia neonatorum : Resp.Asphyxia
                                          S&C.Infants
Angina pectoris : Heart&Region. Angina pectoris
Aneurism : Heart&Region. Aneurism
Atrial fibrillation : Pulse.Slower than…
Anthrax : <&>.Anthrax
Abscess in axilla : Axilla. Abscess
Ascitis : Abdomen. Ascites
Atheromatas cyst : Skin.Cyst
Acetonuria : Urine.Acetonuria
Anaemia      : Circulation.Anaemia
Anxiety felt in stomach : Mind.Anxiety chest in
                                           : Chest. Anxiety chest in
Apex pulse deficient : Circulation.Pulse quicker than the heart beat
Aversion to washing           : S&C Washing aversion to
                                                  < & > Water & washing aversion to
Abuse of narcotics : < & > Narcotics <
Ameliorated by sneezing : < & > Sneezing >
Aversion to being addressed : Mind.Spoken to addressed av to being
Always on time : Mind. Punctilious
Aggravation after shaving : Face. Aggravation shaving after
                                      < & > Shaving
After effects of chewing gums : Teeth. < Gum sucking
Aversion to sandwiches : Appetite. Aversion tobread. sandwitches
Altered taste : Taste Altered in general
Acidity : Stomach. Acidity sour stomach
A/c gastritis : Stomach. Inflamed a/c gastritis
Affection of testes after mumps: Genit. Testes inflammation mumps after
All food seems turn to gases : Flatulence. Food all food
Ascaris lumbricoidas : Stool. Worm lubricious with
Asthma of stone cutters : Resp.< dust stone cutters
                                              Resp.< stone cutters in
Arthritic pain : S& C Arthritic pain
Atmosphere feels hot : Heat & fever.heat & burning atmosphere Seems
Asthma during full moon & new moon : < & > Moon new and full
Aura ( together) auditory : S& C aura auditory
Amorous day dreaming : Mind. Reveries day dreams etc.
Agony   : Mind. anxiety agony
Amel by letting arms hang down : <&> Hang down
Aggr missing a meal : < & > Fasting missing a meal
As if vertebrae were slipping : Back.Dorsal region slipping as if if
As if someone were on sides : Mind.Duality as if
As if about to menstruate : Menstruation. Menstruate as if about
Absorption of pus : S & C Pus absorption
Boots drawing of aggr : LE < Boot drawing off
                                          < & > Boots drawing off <
Boring in nose & ears with fingers : < & > Boring in with fingers
Beard : Head. E Hair Beard
Blue circles around eyes : Face Bluish around eyes circles
Blonde : Face. Complexion blonde
               Head E.Hair blonde
Beard hair painful : Face. Hair painful of beard
Bites cheeks : Face.bite cheeks
                         Mouth. biting
Brooding : Mind.Brooding
Brachial neuralgia : Neck & ext throat Neuralgia brachialgia….
Beats her head : Head.I Strikes her head
Bore head in to pillow : Head.E Movts bore in to pillow
Blindness : Eye.Vision blindness
Bad taste in morning in posterior nares : Taste.Bad of morning from post nares
Burning ext upwards in throat : Water brash & heart burn burning ext upwards in chest
Bleeding in nursing females : Genit .F bleeding nursing mothers in
Bubo : Inguinal & pubic. Glands bubo Inguinal & pubic Buboes on abdomen
Burning between buttocks : Anus & rectum Burning buttocks between
Breathlessness from feathers : Resp. Impeded by dust ( of feathers)
Blowing murmur in heart : Heart & region sounds blowing
Blueness of skin over clavicle : Chest.E Blueness of skin over clavicle
Bony people : S & C Bony people
Back ache from injury : Back.< Injury from
Bladder like swelling on face : Face. Swelling bladder like
Blood stagnated in head : Head.I .Blood stagnated in
Breathlessness even by slight drinking : Resp .Impeded drinking
Burns of skin like flames : Skin. Burning like flames
Blepharospasm : Eye.eyelids spasm cramps
Bed wetting : Micturition. Night in bed
BHP    :  Prostate gland.Enlarged
              Male organs.P.Gland
              Kidney,prostate gland
Bleeding eye : Eye.Hge
Blepharitis : Eye. Inflammation
Blepharospasm : Eye.Spasm
Boring with fingers in ear : Ear.Boring
                                                <&> Boring
Belching : Eructation. Loud
Bronchitis : Chest. Bronchie
Biting finger nails : U Extr.Bites
Burns : Skin.BUrns
              <&>.Burns
Bed sore : Skin. Soreness
Bathing in cold water < : <&>.Bathing
Bursting pain at the root of nose: Nose. Bursting
Boast full : Mind. Egotistical
Bleeding Hds : Anus & Rectum. Hds
Birth mark : Skin. Naevus
Car sickness : Nausea & Vomiting <Riding
                        N & V < Driving
                        < & .> Riding
                        < & > Driving
Chronic r/c affections of throat : Mouth. Throat c/c r/c affections
Complaints of youth : < & > Puberty at
Coma : Mind. Senses consciousness coma
Coryza aborting remedies : Nose. Coryza aborting remedies
Coryza suppressed with resp symptoms : Nose.Coryza suppressed resp.  symptoms
Coryza with anosmia : Nose.coryza smell loss off
                                      : Nose.Smell weak
Contraction of muscles : S & C. Muscles shortened contracture
Contraction of epigastrium while coughing: Cough. Concomitant epigastria contraction
Congestion of head before stool : Stool. Concomitant Head congestion to
Complaints from rude behavior of others : Mind.< Rudeness of others
Cough with sleeplessness : Cough < Sleep falling to
                                                 Cough < Sleep during
Confounds future with past : Mind. Future confound future with past
                                                     Mind.Time confusion past with present
Confusion in temples : Sensorium Confusion in temples
Cannot part hair : Head.E Parting painful
Cataract    : Eye. Vision Cataract
Cannot bear candle light : Eye.Vision light candle artificial
Comedone on nose : Nose.Pores black comedo
Chattering of teeth during chill : Teeth.Chattering as in chills
                                                          Chill. Concomitant teeth chattering
Clenching teeth together : Teeth.Bite
Child does not like breast milk : Appetite. Aversion milk of breast
Craving for lemonade : Appetite. Desire lemonade
Cannot tolerate pressure of clothes on hypochondrium : Hypo < pressure of clothes
Collection of fluid in scrotal sac : Genit.Scrotum Hydrocele
Cannot bear children : Genit.F Bareness
                                         Genit. Sexual impulse bareness of women
Child bed : Genit.F Child bed
Chloasma on face during pregnancy : Genit.F Pregnancy face chloasma
Complaints after pollution : Sexual impulse. Concomitant after pollution
                                                   < & .> in pollution after <
Cholera like stool : Stool. Rice water like
Can pass stool only if he takes dulcolax : Stool < & .> Purgatives after
Constipation after taking triple polio : Stool < & > Vaccination after
Can pass urine only if he bend backwards : Urine. Conditions.. Bend backwards for
Crepitaions :  Resp. Crepitation
Cannot tolerate anything near mouth : Resp .Impeded by Mouth  anything come near
Cannot hold head up : Neck & Ext throat Weak can't hold up head
Cravat feels too tight : Neck& ext throat Cravat too tight
Cannot find comfortable position : Back proper Dorsal position comfortable can't find
Clonic spasm begins in fingers : U E Spasm clonic begins in
Catnap sleep : Sleep Character of catnaps in
Cold genitals in fever :Fever Partial coldness sexual organs
Cannot tolerate extremes of temperature : <&> cold in gen< & warmth both <
                                                                             < & > Temp extremes of
Cannot tolerated oily food : < & > Food oily <
Cannot tolerate soup : < & > Food Warm (Soup etc.)
Cannot tolerate gossip : < & > talk of others <
Coryza after getting wet in rain : < & Wet getting drenched etc.
Callers : < & > Vaulted places
Chills every year : Chill. Time returning every year
Convalescence : S & C Convalescence during
Cancerous cachexia : S & C Cancerous cachexia
Consolation < : Mind. consolation <
Crying in sleep : Mind. Weeping sleep in
Cannot close eyelids : Eye. Eyelids close cannot
Catarrhal phase of whooping cough : Cough. Whooping cough catarrhal
Cough < by thinking of it : Cough excited or < thinking of it
Cadaverous odor of sweat : Sweat Cadaverous odor
Conception : Sexual impulse conception easy
Cough after a debauch : Cough excited or < debauch
Cough with pain in testicles : Cough Concomitant testicle pain in
Chloasma : Genit.F Pregnancy Face chloasma
Crowd & society < : < & > Crowd <
                                   < & > Society company of people <
Clouded mental faculty : Mind. Beclouded
Care free : Mind. Care free
Counting continually : Mind. Counting
Complaints cause symptoms at distant parts : <&>.Distant
Conciseness   : Mind. Delicacy
Capriciousness : Mind. Desire
Complaints from sun heat : <&>.Sun
Company desire for : Mind. Company
                                      <&>.Alone when <
Carbuncle        : Skin. Carbuncle
Cheerful : Mind. Gaiety, Ecstasy
Censorious : Mind. Fault findings
Corns : Skin. Corns
Convulsion : S&C.Spasm
Coagulated bone marrow : Bone.Marrow
Chloasma : Skin.Spots,liver
Chicken pox : Skin. Varicella
                        Fever. Pathological types..
Crying loudly in grief : Mind. Howling
Cicatrices reopening old      : Skin.Wounds reopening old
Chronic vertigo : Vertigo. Continues
Catarrhal headache : Head.Int. Catarrhal
Chronic HA : Head.Int.Chronic
Coronal region : Head.Int.Coronal
Corneal ulcer                  : Eye. Cornea
Cataract : Eye. Cataract
Chromopsia : Vision.Illusion
Coryza after being over heated : Coryza. <
Crusta lactea : Face.Milk crust
                          Skin.Milk crust
Circumscribed red face : Face. Red
Cracked lips : Lips. Cracked
Chewing motion of the jaw : LJ&MG. Chewing
Canine teeth : Teeth. Eye teeth
Carries of teeth : Teeth. Hollow, decaying
C/C sore throat : Throat. Sore throat
Cylindrical tongue : Tongue. Cylindrical
Craving but not known what : Appetite. Wanting
Cardialgia : Stomach. Cardialgia
Cirrhosis : Hypochondrium. Cirrhosis
Constipation of the aged : Stool. Constipation
Cylindrical casts in urine : Sediment .Cylindrical
Cystitis : Bladder . Inflammation
Cheynstokes respiration : Resp. Chyenstokes
Cold breath           : Mouth & Resp
Cough without resonance : Cough.Dull
Cervical & Submaxillary glands : Glands
Cervical vertebrae : Neck & Ext.throat, Vertebrae
Complaints from arrival of milk : Mammae. Milk advent
Complaints from weaning : Mammae. Weaning
Chest complaints from suckling infant : Chest. Suckling infant
Chilblains : UE.Frost bite
                    Skin.Chilblain
Coxalgia  : LE.Neuralgia
Complaints from misstep : LE <.Misstep
Contradictory & Alt. states : S&C. Alternating
Cancerous cachexia : S&C. Cancerous cachexia
Carphalogy : S&C.Carphalogy
Carried desire to be : S&C.Carried
                                      Mind.Carried
                                     <&>.Carried
Constitution : S&C. constitution
Cynosis : S&C. Cynosis
Complaints from hair cutting : <&>.Hair
Complaints in puerperal state : <&>.Lying in women
Cocks gait : LE.Cocks gait
Delayed learning : S & C Infant walk learn with difficulty
Distant parts symptoms caused by trouble : < & > Distant parts, symptoms Caused by trouble
Distorting facial muscles : Face. Muscles drawn
                                             : Face. Distorted
Dullness of senses    : Mind. senses blunted
                                       S & C Senses blunted
Dreadful to look at bright light : Eye. Photophobia
                                                        Eye. < light photophobia
                                                       < & > light in general
Dhge. Come out from throat after hawking : Mouth. Throat hawking of mucus
Difficult concentration : Mind. Concentration difficult
Deep in thoughts  : Mind. Pensive deep in thoughts
Delirium followed by injury to head : Mind. Injury to head then delirium
Dark burnets : Head.E hair dark brunettes
                          Face. complexion burnet
Does not like puddings : Appetite aversion farinaceous food
Diarrhea in pregnant females : Stool < & > pregnancy during
Dyscrsia : S & C Dyscrasia latent diseases
Deformed nails     : Skin. Nails deformed
Delicate children : < & > Children in
Drops of cold water sprinkled complaints : Fever Chill as of drop of      water
Direction of pain : S & C Direction of pain
Deafness after typhoid : Ear. Hearing deafness typhoid state after
Distinctness increased of vision : Eye. Vision Distinctness increased
Dreams of fatal accidents : Dream Anxious fatal accidents
Dim & clear vision alternate : Eye. Vision dim & clear alt
Desire but not knows what : Appetite craving but not knows for
Depressed & sad : Mind. Dejection, sad, gloomy
Delirium tremens : Mind.Delerium
Discontent : Mind. Dissatisfied
Dictatorial : Mind.Dogmatic
Dy dreams : Mind. Reveries
Dandruff : Head.ext.Dandruff
Diplopia & Hemiopia : Vision.Illusion
Deafness : Hearing. Deafness
Distorted mouth : Lips. Distorted
Detached gums : Gums. Detached
Diphtheria : Throat.Diptheria
Desire tobacco : Apetite.Desire,smoking
Desire for liquids without thirst: Thirst. Desire
Diarrhea alt with constipation : Stool. Diarrhoea
Diabetes mellitus : Urine. Saccharine
Disturbance of involution uterus: Female organs. Uterus
Difficult to expand lungs : Chest.Int.Expanded
Dropping of toes : LE. Dropping
Dead appearance of affected parts: S&C.Dead  appearance
Duplicate small pox : Skin.Small pox, spurious
Day sleepiness : Sleep. Sleepiness during the day
Diverting the mind : <&>. Diverting
                                   <&>. Thinking
Deafness due to bad effects of typhoid : Hearing. Deafness
Decreasing stage of W.Cough : Cough. Whopping cough, defervasant
Epistaxis < on blowing on wind instruments : Nose.Bleeding
                                                                                   Blowing wind instruments <
Eye extend to teeth : Teeth.Eyes extend to
Eating pain in teeth : Teeth.Erossive or eating pain
Exaggerate his illness    : S&C Hypochondriasis & hysteria
                                            Mind. Hypochondriasis
Exhaustion & neurasthenia :  S&C.Nervous affections neurasthenia, exhaustion…
                                                    S&C Weakness exhaustion…
Ecchymosis : Skin petechie, echymosis etc.
Epistaxis after playing with flute : Nose. Bllod blowing wind instruments
Eruptions on beard : Face. Eruption beard in
Eructation tasting ingesta : Eructation. Ingesta tasting off
Exposes in genitals : Genit.M Uncovers his genitals
Erection during sleep : Sleep During erection
Effects of catheterization : < & > Catheterization <
Effects of joy : S & C Excitement <
Ennui : Mind. Tedium ennui
Easily offended : Mind. Bad part takes every thing
Everything taste like burnt liver : Tast.Liver burnt like
Eruption in clusters like grapes : Skin <&> eruption in clusters like grapes
Emotional excitement  : Mind. Emotional
Exaggerated obsessions of single idea : Mind. Monomania
Effusion in to brain : Head.Int .Effusion
Encephalitis : Head.Int. inflammation
Encephalomalcia : Head.Int. Softening
Ecchymoses eye : Eye.Blood
Exophthalmoses : Eye. Protruding
Entropion : Eye. Inversion
Ear wax : Ear. Discharge, ear wax
Epistaxis : Nose .Discharge. bloody
Empyerumatic        : Smell illusion burnt
Elongated uvula : Palate.Enlarged
                                Palate.Uvula
Eating beyond capacity : Apetite. Gluttony
Eclampsia : Female organs.Labor effect off
Emotions are felt in stomach : Stomach.Emotion
Ext.Inguinal ring : Ingu & Pubic region. External
Erection of short duration: Sexual impulse. Erection incomplete
Eruption in axilla : Axilla. Eruption
Eruption in inner side of thigh : LE. Eruption
Emaciation of affected parts : S&C. Emaciation
Epilepsy : S&C. Epilepsy
False perception of distance : Mind. Distance
Fails to recognize family members :Mind.Recognise
Faintness : Vertigo ,faintness
                    Sensorium. Faintness
Falling eyelashes,beard,mustache: Head.ext.Hair
Fungus haemetodes : Eye.Fungus haemetodes
                                      Skin.Fungus haemetodes
Fissures in ankles of notrils : Nose.Cracks
Fan like motion of alai nasi : Nose.Fan like
Fatty liver : Hypogastrium.Fatty liver
False / irregular labor pain : Female organs.Labor
Fibroid uterus : Female organs.Myoma
Fissures in limbs : LE.Chaps,Cracked
Frost bite : <&>.Frozen
Fistulae : Skin.Ulcer,fistulae
Fever with much sweat : Fever. Sudoral
Feeling of faintness : Sensorium. Faintness
Feeling of being double : Mind. Duality
Forgetfulness in drunkards : Mind. memory poor weak forgetfulness in drunkards
Feel as if she would menstruate : Menstruation menstruate as if about
Faint heart     : Mind.Cowardly ( faint hearted)
Fly out her skin : Mind.Fly out her skin
Foaming occurs at mouth with spasm : Mouth.Foam at mouth
                                                                       Mouth.Saliva form at mouth
Fever in infants : S & C Infants fever
Feeverish : Heat& Fever in gen. Internal sensation of
Fixed ideas    : Mind.Fixed
Forgetfulness in old age : Mind imbecility senile
Fantasy : Mind. Phantasies
Faintness   : Mind.Sense losing- faintness
                      Sensorium. Faintness fainting
Food would not go down : Appetite Food would not go down
Fall asleep during coition : Sexual impulse concomitant coition sleep falling to
Feels happy after passing stool : Stool Concomitant after stool cheerful
Fissure in ano  : Anus & rectum Fissure of
Finger drops as a result of gangrene : UE Drooping of fingers
Fall to the ground unconscious : S&C Fall to ground unconsciousness
Feel better after a friendly advice : < & >Consolation friendly advice
Fever every alt. Day : Fever. Pathological type intermittent &  periodical in general ,days alternate
Heat & fever < periodically
Fear of ordeals : Mind.Fear of ordeals
                            <&> Emotion fright of an ordeal
Fever > by smoking : Heat & Fever > Smoking
Feels bed is hard : S & C Hard bed sense of
Feeling as if urine remained in urethra : Micturition Urging drop by drop remained behind as if
Glaucoma                   : Eye. Glaucoma
Gonorrheal stricture : Urethra. Stricture
Gangrenous stomatitis : Mouth. Noma
Globus hysterics : Throat.Globus
Gastralgia : Stomach.Gastralgia
Gall stone colic    : Hypogastrium. Gallstone colic
Gleet : Male organs.Gleet
Gonorrhoea : Male organs. Gonorrhoea
Goiter : Neck & Ext.throat. Gland & Goiter
Goiter heart : Heart&region. Goiter heart
Gangrene of lungs : Chest Int. Gangrenous
Galactorrhoea : Mammae.Milk, galactorrhoea
Gout : UE.Nodes arthritic
            LE.Podagra
Grinding teeth sleep in : Sleep. During sleep
Grippal/exanthematos typhus : Fever. Infectious
Ganglion : UE Gangloin
                 : LE Ganglion
Glottony      : Appetite. Gluttony
Gonorrhoea : Urinary organs.Urethra dhge from gonorrhea
                       : Genit.M Gonorrhoea
                       : Genit.M Glans Gonorrhea of
Galactorrhoea         : Chest.Mammae.Milk   Galactorrhoea
Grasp hurriedly & squeeze with hand : UE Grasps
Gunshot wounds : Skin.Wounds Gun shot
Hides in corner : Mind. Corner
Hypochondriacal anxiety : Mind. Fearsome
Hydrocephalus : Head.Int.Hydrocephalus
                              Head.Ext.Enlarged
                              S&C.Infants
Hypertrophied turbinate : Nose Infl. Turbinate
                                               Nose.Enlarged
Hypertrophied nasal bridge : Nose. Swelling, bridge
Hippocratic face : Face. Expression
Hypertrophied tonsil : Throat.tonsil
Hiccough alt.with eructation : Hiccough
Hepatosplenomegaly : Hypogastrium. Swelling
Hair falling out from mons pubis: Mons pubis.hair
Hydronephrosis : Kidney.Hydronephrosis
Hydrocele : Scrotum.hydrocele
Hydatidiform mole : Female organs. Moles
Hot breath : Resp.Hot breath
Haemoptysis : Expectoration. Bloody
Hydrothorax : Chest.Int. Hydrothorax
Haemophilia : S&C.Haemophilia
Hypochondriasis&hysteria : S&C. & Mind
Hydrophobia : S&C. HYdrophobia
Herpes zoster : Skin. Zoster
Hyper tension : Circulation .Ebullition
Helminthiasis :  StoolWorm
                         :  < & > Worm Helminthiasis
Hardness of heart : Chest. Heart hard body there like
Head symptoms in kidney disorders : H I < Kidney disorder
Head parting(hair) painful : HI Parting painful
HE < hair brushing when
Head < on Sundays : H I < Sundays
Haeomoptysis : Cough Blood pure haemoptysis
Hot flatus passed during stool : Stool. Flatus dhg of spluttering
Hair falling from beard : Head.Hair falling out from beard
Head ache with back ache : HI Back ache with
Hot water dashed as if : S&C Swashing sensation internal parts
Hears knocks & noises under bed : Mind. Illusion del bed…
Hasty temper : Mind. Passionate hasty temper
Head ache > washing face with cold water : HI > Cold water
Hemiopia : Eye.Vision Hemiopia
Has to nibble now & there : Appetite. Nibbling
Herpes labialis : Genit.F Herpes
                             Genit F labia herpetic
Hair fall out from pubis : Mons pubis hair fall out from
Habit of chewing finger nails : UE Bite in finger ( nails)
Hydrogeniod constitution : S&C Constitution hydrogenoid
Hysterical paralysis : S&C Paralysis Hysterical
Hydrops articularis : SW&C White swelling hydrops articularis
Heat tends to shake the whole body : Circulation palpitation shaking the whole body
Hyper pyrexia : Heat & fever heat & burning hyperpyrexia
Heat chill then sweat : Compound fever begin with sweat
Hesitates : Mind .Indecision hesitates
Habitual liar : Mind.Lie habitually
HA with voluptuous dream : HI < dream voluptuous
Hollowed eye : Eye. Eyelids hollow
Industrious : Mind. Active
Ill-tempered personality : Mind. Crankiness
Ignore his own relatives : Mind .Ignore
Ingrown eyelashes : Eyelids. Eyelashes
Inspired air feels cold : Nose. Air
Inflamed velum : Palate. Inflamed
Imprint of teeth : Tounge. Intended
Indurate spleen : Hypogastrium. Hardness
Intestinal hge. : Abdomen.Hge
Internal inguinal ring : Abdomen.Internal..
Inguinal hernia : Inguinal & pubic region.Hernia
Indurations of prostates gland : Prostat gland. Indurated
                                                         Mons pubis .Indurated
                                                         Penis .Indurated
Increased smegma : Prepuce.Smegma increased
Inter coastal neuralgia : Chest.Ext.Neuralgia
Iron deficiency anaemia : S&C.Chlorosis
Impression deep from instruments: S&C. Impression
                                                                Skin. Impression
                                                                UE. Intendation
Influenza : S&C .Influenza
Inelasticity : Skin. Elasticity
In growing nails : Skin. Nails
illness, sensation of sick feeling : Mind. Illness sense & sick feeling
                                                           S&C ill sense of being
Injury to head : HE injuries
Inclined to lousiness : HE lousiness inclined to
                                        Skin lousiness
Illusion of bellowing : Mind. Bellowing
Inflammatory glands : Glands Inflamed
Inflamed vein : Circulation BV inflamed
Introverted : Mind. Introspective introverted
Increased growth of hair in internal parts : Skin Hair increased growth on odd parts
Inclination to throw things away that he hold in hands : Mind Fling away…
In growing eye lashes : Eye. eyelids ingrown
Infra orbital neuralgia : Face.Neuralgia infra orbital
Increased amount of smegma : Genit. Prepuce smegma increased
Intolerance of covering over abdomen : Ext abdomen covering intolerance of
Internal symptoms predominate : S&C Internal parts symptom predominate
Intention tremor : S&C trembling intention tremor
Inguinal hernia in children : S&C Infants hernia
                                        Inguinal & pubic region hernia children
Influenza : S&C Influenza
Jaundice : Skin.Color,yellow
Kryptomania : Mind. Deceit
Kidney stone : Kidney.Calculi, gravel
Kyphosis : Back proper. Kyphosis
Kernicterus : S&C  Infants
Knees spread apart during sleep : Position during sleep
Knocking his head against the wall : H I Strikes her head
Knock knees   : LE Bend inwards knee
                           LE Gait knock knee
Keloid after vaccination : <&> Vaccination after
Loathing of life : Mind. Life
Lisping speech : Mind.Speach.lisping
Lachrymal fistula : Eye.Fistula
                                 Canthi.fistula
Lips pointed as in whistling : Lips. Pointed
Lead colic : Abdomen.Lead colic
Linea alba : Abdomen.Linea alba
Late learning to walk : S&C.Walk
Laryngismus strudulas : Resp.Asthma milleri,thymic
                                           L&T.Spasm
Lumbago : Lumbar region,Lumbago
Loin : Lumbar region. Loin
Loss of vital fluids : <&>.Loss
Lock jaw : Face.Cramps (trismus,lock jaw)
Face. Jaw opening difficult
Light blondes : H E Hair light blondes
                         : Face. Complexion blonde
Lead colic : Abdomen lead colic
Lumbago : Back. Lumbar region small of back lumbago
Loss of sleep in coffee drinkers : Sleep. sleeplessness coffee
Lips cracked in middle : Face. Lips cracked middle
Loneliness < : S&C Alone when<
Legs spread apart : LE Spread apart
Learn with difficulty : Mind .comprehension
Mental complaints alternates with physical : Mind. Alternating
Muscles refuse to obey the will : Mind. Muscle
Merry making   : Mind.Reverly
Migraine : Head.Int.Half of one
                   Head.Infl. Migraine
Meningitis : Head.Int.Inflamation
Muscevolitens : Vision.Illusion
Mucus discharge in ear : Ear.Mucus
Mapped tongue : Tounge. Patchy
Mesentry : Abdomen. Mesentry
Mastitis : Female org.Child bed
                   Mammae.Inflamed
Mammary fistula        : Mammae. Fistula
Murmers : Heart&region. Sounds
Moisture in popliteal space : LE. Moisture
Marasmus : S&C.Marasmus
Must change position continually : S&C. Position
Mosquito allergy : Skin.Stings of insects
Milk fever : Fever.Patho..,milk fever
Moon phase : <&>.Moon phase
Mental problems < during pregnancy : Mind.< pregnancy during
                                                                      Genit F pregnancy
Mumps : Ear.Glad (auricular/ parotid)
                 Face.Parotid gland
Massage > : <&> Rubbing massage >
Mixes subjective & objective : Mind. confused befouled…
Mental retardation : Mind. comprehension learn with difficulty
                                     Mind dullness mental obscuration
Music brings a marked change in his mood : <&> Music intolerance of
                                                                                Mind. Concomitant music >
Mental S/S after suppressed hds : Mind < Suppressed skin or hds
Myopia : Eye.Vision myopia
Masturbate during an epileptic attack : Sexual impulse onanism masturbate…
Menses re appeared after had stopped : Menstruation menses interrupted & re appeared
Mother dislike breast feeding the child : <&> Sucking the infant
Mesmerism : <&> Mesmerism .
Mimicking : Mind.Imitates mimicking
Mute over his sufferings : Mind. Taciturn
Membranous croup : L&T Croup membranous
Meteriorism : Hiccough < meteriorism with
Nystagmus : Eye. Movements, oscillatory
Narrowing of interpalprabal fissure: Eyelids. Narrowing
Nausea& vomiting in pregnancy : Female organ. Pregnancy
Nymphomania : Sexual impulse, sex desire strong in women
Nails affected in general : Skin. Nails
Nightmare : Sleep. During sleep
Naughty children : Mind.Rude naughty children
Neuralgia of lower limbs : LE Neuralgia ( coxalgia)
Neglected pneumonia : Chest. Pneumonia prolonged neglected
Nocturnal enuresis : Urine. invol night in bed
Nervous diarrhea : Stool Diarrhea nervous
No menses : Menstruation menses absent
Neuralgia of stumps : S&C Symptoms pain neuralgia
Night mares during thunder storm : <&> thunder storm during ,
Nightmares : Sleep During nightmares
Offensive leucorrhoea : Menstruation leucorrhoea fetid
Offensive sweat between toes : Sweat. toes on & between
Oily face : Face Glistening
Opacity of cornea : Eye.Cornea
Otitis media : Eye. Inflammation, internal
Open fontanelles : Head.ext. Fontanelles
Opening & shutting in ear : Ear. Valve
Overriding of teeth : Teeth. Overriding
Oesophagitis : THroat. Oesophagitis
Oxluria     : Urine. Oxalluria
Orchitis : Testes. inflammation
Opisthotonus : Back proper.Bending
                           Spinal colom.Vertebra
                           S&C. Opisthotonus
Obesity of children : S&C.Obesity
Osteomyelitis : Bone. inflammation
                           Bone. Osteomyelitis
Pain in meninges : Head int. Meninges
Periodically returning HA : Head int. Time
                                                Head int.< periodically
Pull her hair : Head ext.Hair
Plica polonica : Head ext.Hair
                            Head ext.Plica polonica
Pin along sutures of head : Head ext. Sutures
Photophobia : Eye. Photophobia
Pterygium : In Eye & Eyelids
Paralysis of optic nerve : Vision. Paralysis
Paralysis of olfactory nerve : Smell. Weak
Paralysis of organs of speech : Mouth. Paralysis
Paralysis of deglutition : Throat. Paralysis
Paralysis of vocal cord : Voice & speech. Paralysis
Presbyopia : Vision. Presbyopia
Parotid gland : Ear. Gland
Perforated ear drum           : Ear .Perforation
Post nasal dripping : Nose. Discharge, post nares
Pointed nose : Nose. Pointed
Pyorrhoea : Gum, suppuration
Palliative action on vomiting : Nause & Vomiting. Vomiting
Potbellied abdomen : Abdomen. Enlarged
Pain worm/Round worm : Stool. Worms
Posphaturia : Urine.Phosphaturia
Pus in urine : Urine. Purulent
                        Sediment.Purulant
Pyelits      : Kidney. suppuration
Phimosis : Prepuce.Phimosis
Paraphimosis : Prepuce.Retracted
Phlegmasia dolens : Female organs.Childbed
                                    LE.Phlegmasia dolens
                                    Skin.swelling white
Priapism : Sexual impulse. Erection, priapism
Precocious puberty : Mentruation. Menses premature
Prickly heat in nape of head : Nape.Milliaria
Pulmonary abcess : Chest.inner sternum region of
Pulmonary edema : Chest inner.Edema
Put stones in mouth : Mind.Illusion put stones into…
Pain in stomach with vertigo : Vertigo with stomach symptoms
Pain of excessive violence : S&C Sensitive to pain
                                                : Mind Pain intolerant
Psora scrofula : Eye.Psora scrofula
Pain in hollow of teeth : Teeth Hollow pain in
Painless ulcer : Skin. Painless ulcer
Prostration begins in chest : S&C Weakness exhaustion begins in chest
Pain ext from chest to navel : Chest.int naval pain ext towards
Prostration in hot weather : S&C Weakness weather hot
                                                 <&> heated or over heated being <
Pyelitis : Urinary organ Kidney inflammation
Pain in chest ext to arm : Heart arm pain ext to
Psoriasis of scalp : HI Eruption scaly large (psoriasis)
Pull hair of others : HE Beard pull hair of others
Pillow feels hard : HE Pillow feels hard
Ptosis : Eye.Paralysis dropping ptosis
Pick nose till bleeds : Nose.Bore till it bleeds
PND : Nose. Catarrh post nares
           Nose.Dhge post nares thro
Pyorrhoea : Teeth. Gum suppuration
Paralysis of organs of speech : Mouth. Paralysis of organs of speech
                                                    : Voice & speech Paralysis of vocal cord
Projectile vomiting : Nausea& vomiting Sudden projectile
Pain in stomach ext to axilla : Stomach axilla ext to
Peptic ulcer : Stomach Ulcer
Pain in loin ext to penis : Abdomen Pain ext to
Phimosis : Genit.Prepuce phimosis
Pneumatocele : Inguina & pubic region. Pneumatocele
Pulmonary abscess: Chest.I sternum & region abscess pulmonary
Pain between intercostal ribs : Chest I .Ribs between intercostal
Precordial rub : Heart & region sounds rubbing
Pain in scapula ext forwards : Back Scapular region forwards pain ext
Pain comes & go quickly : S&C Comes & go quickly
Palpitation anticipating something: Circulation palpitation anxious
Plica polonica : Head E Plica polpnica
Pleurodynia : Chest.I Pleurodynia
Powerlessness of rectum : Anus & rectum Prolapse
Paralysis of lung in children : Chest.I Paralysis of lung in children
Persistent nausea : Nausea & vomiting Continuous
                                   Nausea& vomiting Incessant persistent
Porous bones : Bones Prose
Pale linea nasalis : Face Pale linea nasalis
Painless tumor : Glands Swelling tumor painless
Premonition : Mind. Presentiments premonition
Pleurisy : Chest Inner.Pleuresy
Pleurodynia : Chest I&Ext.Pleurodynia
Pneumonia                 : Chest.infl, pneumonia
Pulmonary tuberculosis : Chest inter.Tuberculosis
Pain in lumbar region from over lifting : Lumbar region. lifting
Phthisis in general : S&C.Consumption
Parkinsonism     : S&C.Paralysis agitans
Psoriasis : Skin.Desqamation
                   Skin.White scales
Puerperal fever : Fever.Pathological ,puerperal.
Phlebitis : Circulation,Bv,inflamed
Pulses bisferians : Pulse.Faster than the the …
Pregnancy complaints during : Female organs
Pregnancy : <&>.Pregnancy
Pain go to side at which he is not lying : <&>.Lying
Pot's disease                : Bone. Tuberculosis
Palpitation in goiter :  Palpitation. Goiter with
Remorse : Mind. Guilt sense of
Risus sardonicus : Mind. Laughter
                                Face.Risus
                                Lips.Retracted
Relaxed feeling in tympanic membrane : Ear. Membrane tympani
Regurgitation food thro nose : Throat. Swallowing
Rhus tox tongue : Toung. Coated triangular
Red streaks on tounge : Toung. Stripe
Retracted abdomen : Abdomen. Drawn
Retained placenta : Female organs. Placenta adherent
Retracted nipple : Nipple. Retracted
Retention of urine in infants : S&C. Infants
Recurring symptoms & relapses : S&C. Recuring
Rachitis : Bone. Curvature
R/c boils : Skin.Boils R/C
Ring worm : Skin.Tetters
Refreshed even by a short sleep : Waking. Refreshed
Rheumatic fever : Fever.Pathologi…Rheumatic..
Riding in a carriage < : <&>.Driving
                                 <&>.Riding
Repose < : Head.I Repose in
                Circulation palpitation Repose during
                <&> In gen Rest Repose<
                Cough Repose during
Resp impeded by drinking a little water : Resp Impeded even by drinking…
Recall long forgotten events : Mind. Memories Invol   Recollection
Receding exanthema : Skin. Reaction want off
Rickets : Bone Curvature Rickets
Risus sardonicus : Face.Risus sardonicus
Renal colic : Urinary org Kidney colic
Retention of urine after labor : Urine Micturition retention labor after
RHD : Chest < Rheumatism after
Red lymphatics : Glands Redness lympahtics
Renal stone < after tomatoes : <&> Food Tomatoes <
Rheumatism < during rain : <&> Rain < during
Repeats question first : Mind.Anxious repeat question first
Resp difficulties in hysterical people : Resp Impeded hysteria in
Shouting in a deep voice : Mind. Bellowing
Search blindly : Mind. Gropes about
Swallow his own feces : Mind.Illusion
Slow learning to talk :   Mind.Learing
                                          Mind.Talk
Sighing : Mind.Sighing
               Resp.Sighing
Somnambulism : Mind.Somnambulism
                               During sleep.Somnambulism
Slow learning to walk : Mind.Walk
Standing on head as if : Head.Int. Hanging down
Spasmodic attack of head ache : Head.Int. Spasmodic
Sun stroke : Head.Int.Sunstroke
Sunday head ache         : Head.Int.<,sundays
Strabismus : Eye. Strabismus
Styes : Eyelids. Styes
Sees objects beyond field of vision: Vision. Field
Swelling of sub maxillary gland : LJ&MG. Glands
Sycosis menti : Chin. Mentagra
Shaving < : Face.<. Shaving
Slow dentition : Teeth. Dentition
Scorbutic gum : Gum. scorbutic
Suppurate tonsilitis : Throat. Abscess
Squalmishness        : Nausea & Vomiting. squeamishness
Suppurative inguinal gland : Ing&Pubic.Glands
Stool recedes again : Stool.Receding,slipping back
Syphillis : Male organs.Syphillis
Stranguary : Micturition. Urination drop..
                       Micturition, Strangury
Sub involution of utres : Female.Sub involution
Satyriasis : Sexual impulse.Satyriais
                      " .Increased desire
                     " .Sexual desire
Senile pneumonia : Chest.Infl  pneumonia,asthemic type
Suppuration of lungs : Chest.int.Suppuration
Sensation of slipping vertebra : Back.Proper.Slipping
                                                          " .Vertebra
Spina bifida : Spinal column.Spina bifida
Suckling the thumb : UE. Suckling
Spastic gait : LE.Gait
Stumbling gait                          : LE. Stumbling
Stricture/stenosis after inflammation : S&C. Contraction
Scurvy : S&C. Scurvy
Suddenly ceasing pain : S&C. Suddenly
Stony hard dullness : Glands.Hard
Slow union of broken bones : Bones. Fracture
Stony hard eruption : Skin.Eruption, Gritty
Scabies : Skin.Itch
Small pox : Skin.Small pox
                    Fever.Small pox
Shaving <          : <&>.Shaving
Sun burn : Skin.Sunburn
Slow healing of wounds : Skin.Ulcers
                                             Skin. Unhealthy
Sensation as falling from Ht. : Vertigo. Falling
Sensation of swimming in the temporal region : Vertigo. Swimming
Sensation of contraction in head : Head. Ext. contraction
Sensation of hollowness in the ear: Hearing. Illusion
Sensation as if mouth is full of cotton: Mouth. Cotton
Stoppage of respiration due to weakness of lung : Resp. Impeded weakness..
Swelling under the larynx : Nose & Ext throat. Swelling
Senile paralysis of lung : Chet inn. Paralysis lung
Senility : <&>.Old age
Squeale     : S&C. Sequale
Stone cutters : <&>.Stone cutters
Suspicious : Mind. Mistrust
Sarcastic : Mind. Ridicule Mocking sarcasm
Shortening of tendons : LE Muscle contraction shortening
Swimming in tears : Eye. Tears overflow of swimming in
Swelling beneath chin : Face.chin swelling beneath
Soreness between gums & cheek : Teeth. Gum soreness between gums& cheek
Sand in urine : Urine Sandy red
Swollen submaxillary galnds :  Glands Swollen sub maxillaries
                                                      Neck& Ext throat Gland cervical & sub maxillary
Sensation as if something happening about in abdomen : abdomen happening about as if
Say plums when he means pears : Mind. speech mistakes off
Sensation of swallowing a bunch of acorn : Mouth Throat stitches like a corn
Stammers when talking to strangers : Voice & Speech stammering
Sits motionless like a statue : Mind Still sits
Suppressed scabies : Skin Itch suppressed by
Spots after eruption : Skin Spots after eruption
Senile tremor : S&C Trembling senile
Small wounds bleed profusely : Skin Wounds bleed profusely
Sunstroke : Head I Sunstroke & after effect of
                     Head I < sun exposure to
Styes : Eye. eyelid styes
Sees blue red margins around : Eye. Vision Illusion colors blue…
Sensation as if chin is elongated : Face. Chin elongated as if
Sordes : Teeth Slimy sordes
Sensation as if diaphragm is elevated : Hypochondria diaphragm elevated as if
Splenic complaints after malaria : Hypochondria < malaria after
Syphilitic chancer : Genit penis chancre syphilitic
Strangury : Urine Micturition stranguary
Scream during urination : Urine urinatio screaming
Skin symptom alt with asthma : Resp. < skin symptom alt with
Symptom se en in groups : S&C Group symptom seen in predominates in
Sudden collapse S&C Weakness sudden collapse
Sleeplessness due to rush of ideas : Sleep. Idea rush of
Sleep. sleeplessness idea rush from
See night mares during sleep : Sleep. During night mares
Sprains < : <&> dislocation & sprain
Sides of body : S&C sides symptoms of
Sardonic laugh : Mind .laughter sardonic
Suicide by drowning : Mind. Sucide  drowning by
Spiteful : Mind. Malicious wicked
Sneezing ends in cough : Nose.Coryza sneezing cough with
Stomach as if full of water : Stomach. Water full as if
Stool after coffee : Stool < coffee
Stringy discharge : S&C Discharge secretions stringy
Smell as if bad eggs : Nose. smell illusion of egg bad as if
Sensation of worm in stomach : Stomach. Worm as if in a
Squeamishness : Nausea & vomiting Squeamishness
Stony hardness of epigastria : Epigastrium Hardness
Sleeps sits erect : Sleep. Position sitting erect
Slow pulse alt. With quick pulse : Circulation. Pulse slow alt.with
Symptom diagonal : S&C Direction
Sweat on joints only : Partial sweat joints only
Sweat on back palm : Partial sweat .palms back of
Stormy heart beat : Circulation. Heart beat Tumultuous stormy
Suddenly ceasing pain : S&C. Sudden effect of pain
Slow formation of callus : Bone. Fracture, slow formation of callus
Sensation as if skin was hanging loose : S&C.Skin hanging loose
Sore in a child  : Skin. soreness parts chaffing children
Tranquility : Mind. Calmness
Too long retained images : Vision. Impression
Tinnitus : Hearing .Illusion
Trismus : LJ&MG.Cramp
Tartar on teeth : Teeth.Tartar
Tongue strikes against teeth on talking : Tongue. Strikes
TB intestine : Abdomen. Tuberculosis
Throat pit : Neck&Ext .throat. Throat pit
Torticollis : Neck&Ext.throat. Wryneck
Tabes dorsalis : Spinal colomn.Spinal cord,tabes
Thumb fixed in to palm : UE.Thumb
Think he is having heart : Mind.Illusion,heart is having
Throbbing pain at the root of nose: Head.ext.Throbbing,root of nose
Tendency to form corn: Skin.corn formation tendency to
Tongue snacks & Protrude : Mouth. Tongue protrudes & withdrawn
Teeth difficult to come out : Teeth.dentition slow difficult
                                                   S&C Infant dentition difficult
Tinnitus : Ear. Hearing noises tinnitus
Tonsillar abscess : Mouth. throat abscess tonsils
                                 Mouth.throat tonsils enlarged
Thirst during urinating : Urine. micturition thirst with
Talk to himself : Voice & speech Himself talk to
Tendoachillis : LE Tendo Achilles
Tendency to step backwards : le Backwards tendency to
Talk in speech : Sleep. During talking
Things look beautiful : Mind. Beautiful things look
Think he is not at home : Mind.Illusion del home seems not at
Teeth feels loose : Teeth .loose
Tubercular diarrhoea : Stool. Diarrhoea tubercular
Unable to read small letters : Vision. Small
Ulcerative stomatitis : Mouth. Stomatitis
Uncomfortable feeling in stomach : Stomach. Uncomfortable
Umbilical hernia : Ext. abd.Hernia
Unable to expectorate : Cough. Swallowed
Uraemia : S&C.Uraemia
Uric acid diathesis : <&>.Uric acid diathesis
Unable to sleep after waking : Sleep. Falling asleep
Urticaria/nettle rash      : Skin. Eruption urticaria
Urge for stool but passes only flatus : Stool urging but passes only wind
                                                                    Stool. Concomitant flatus dhg spluttering
Urine drops out perpendicularly : Micturition. Weak falling urination
Vomiting from edge of teeth : Teeth. Edge vomiting from the
Vomiting with diarrhoea : Nausea & vomiting Concomitant diarrhea
Vertigo on looking at merry go around : Vertigo < Looking water running….
Vertigo with pain in stomach : Vertigo. concomitant belly ache
Violent hiccough : Hiccough Violent
Vertigo < by night watching : Vertigo < night watching
Vaccination prophylactic : S&C. Vaccination
Vaccination < : <&>.Vaccination
Violent mania : Mind. Mania furibund
Vicarious menses : Nose.Bleeding
                                  Menstruation. Menses  vicarious
Varicose vein : Circulation. Bv. Varicose
Volvulus : Abdomen. Volvulus
Vomiting entire day : Nausea& Vomiting. Time
Whiskers : Head.ext. Whiskers
Wrinkling of forhead : Head.ext. Wrinkling
                                        Face.Wrinkled
Want of susceptibility to medicine: S&C. Medicine
                                                               S&C. Reaction
Waking with dryness of mouth : Sleep. Waking
Weather change < : <&>.Weather
Want to be carried over shoulder : Mind. Carried shoulder over
Wring everything seems : Mind.Bad.Illusion
Weakness of sphincter ani : Anus & Rectum. Paralysis
Walk like a cock : LE Gait cocks
Want of reaction in exanthema : S&C Reaction want of exanthema in
Wheezing : Chest I Wheezing in
Wringing his hands : Mind. Hands wring in
                                     UE Wringing hands
Word hunting : Mind. Memory of words hunting
Whistling : Mind. singing whistling
                    Mind. whistling
Weep when thanked : Mind < Thanked when
Weak heart : Sensorium Faintness weak heart
Water ever he swallow regurgitate thro nose : Mouth. throat swallowing difficult…
White coating of tongue : Tongue. Coated white
Weak stomach : Stomach. Weak
Weak digestion ion students during exam : Stomach. digestion weak mental exertion ….
Wry neck : Neck & Ext Throat Wryneck
Weep on hearing sad stories : <&> Narration listening touching
Wants to loosen clothes : Abdomen > clothes loosening the
Wants to pinch : Mind. Pinch Impulse to
Walk on toes : LE Toes walk on
                          LE walks on toes
Wants to hold : S&C Holds wants to
Whistling loud songs : Mind. singing whistling loud songs
Yellow saddle : Nose. Yellow
Yielding disposition          : Mind. Yielding
Zig zag pain in back : Back proper Dorsal region zigzag pain
REERENCES
Boger : Boger's boenninghausen's characteristic repertory.
Mohanty : Text book of repertory
Desai : How to find similimum with boger's repertory
Tiwari : Essentials of repertorisation
All rights reserved @ similima