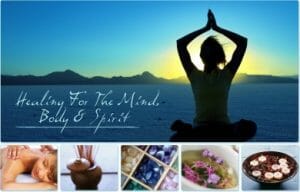 Ayush Holistic Centre for Prevention and Management of Life Style Diseases- Ayushmanbhava.
Life style diseases are associated with the way a person or group of people live.  These diseases are a result of an inappropriate relationship of people with their environment.
Lifestyle diseases are different from other diseases because they are potentially preventable, and can be lowered with changes in diet, lifestyle, and environment.  AYUSH systems are mainly focusing on improving health status of individual.
Homoeopathy offers an effective treatment by the constitutional correction in preventing and curing life style disorders.  The Department proposes to start AYUSH Centres for prevention and management of Life Style Diseases in selected Hospitals in the State, integrating different AYUSH systems.
The scheme envisages starting of AYUSH holistic Centres for prevention and management of Life Style Diseases.  Every system of medicine has its own unique merits and demerits.  Integrating the merits of Homoeopathy, Ayurveda, Naturopathy and Yoga, almost all life style diseases can be prevented and cured.  With this objective, department started  AYUSH holistic centres for prevention and management of life style diseases, with the co-ordination of ISM (Ayurveda) department
The non-communicable diseases segment is becoming increasingly crucial for the Health Department in the backdrop of lifestyle changes, Health Minister V.S. Sivakumar has said.
He was launching 'Ayushman Bhava,' a State-level flagship programme of the AYUSH Department, to treat lifestyle diseases by incorporating various systems of medicines, at the District Homeopathy Hospital at Eranhikkal here on Monday.
Under the scheme, patients screened by doctors would get free treatment. A massive awareness programme targeted at the youth would also be launched.
"We have already directed all Community Health Centres and Primary Health Centres to start free treatment for such diseases," he said.
The State government would form a separate department for AYUSH to focus on treatment, research, and education in Ayurveda, Yoga and Naturopathy, Unani, Siddha, and Homoeopathy. The State was likely to get the required funds from the Union government for the initiative, he said.
The second phase of 'Seethalayam'— a special healthcare and counselling project for women — was also launched.
According to officials, the services of doctors from all systems of medicines, including Ayurveda and Homoeopathy, would be incorporated under the new scheme and a separate clinic would be opened at the hospital. Counselling and Yoga training would be offered to patients, they added.
Explaining the specialities of the project at a press meet here on Friday, district medical officer (Homoeopathy) Kavitha Purushothaman said, the initiative was the first of its kind in Kerala and would play a leading role in preventing diseases through awareness programmes.
"The services of a four-member medical team, including doctors and yoga instructors, would be available at the clinic," DR Kavitha  Purushothaman DMO Calicut  added.
Along with the State-level launch of 'Ayushman Bhava,' two other projects — de-addiction clinic and infertility treatment clinic — too will be opened on the same day.
T.Y. Sreelekha, project officer of the 'Seethalayam' counselling programme for women, said, "The new clinics will function with the support of two specialist doctors at the Government Homoeopathy Hospital."
She said the decision to open two more specialty clinics was taken following the demand of women who attended various counselling sessions.