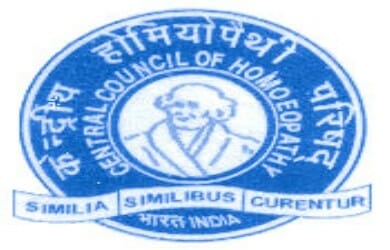 Central Council of Homoeopathy India published an e-book on its structure, activities achievements & Key contacts
The Central Council of Homoeopathy has its office at New Delhi only. This Council is constituted by the Central Government under the provisions of Homoeopathy Central Council Act,1973.
The Central Council of Homeopathy has members elected/nominated as per provisions of Homeopathy Central Council Act, 1973. The Council makes the policies concerning education and practice in Homoeopathy, and such policies are implemented by its office which is lead by an Executive Officer called as Registrar- cum-Secretary. The total number of sanctioned posts in the office of the Council is 35.
Amongst the Officers in the Council, besides Registrar-cum-Secretary, one post of Medical Inspector, two posts of Assistant Secretaries and three posts of Office Superintendents exit. These officers are assisted by one Junior Hindi Translator-cum-Head Clerk, one Senior Steno and one Junior Steno, nine UDCs, nine LDCs, one Gestetnor Operator, One Daftri and five Multi Task Workers .