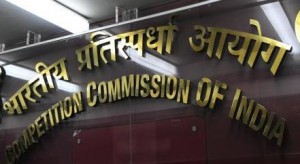 Applications are invited for engagement of a Homeopathic Medical Consultant (male/female) on part time basis in Competition Commission of India (CCI) to provide medial advice to its officers/ staff at HT House, K.G. Marg and Bhikaji Cama Place, New Delhi.
Web : http://www.cci.gov.in/
The Doctors who are willing to offer their services may send  their details in the prescribed format clearly indicating their qualification, work experience etc to the
Joint Director, (Law/HR), Competition Commission of India (CCI), Hindustan Times House, 3rd  Floor, 18-20, Kasturba Gandhi Marg, New Delhi-110001 within 15 days from the date of publication of the Advertisement.
Minimum qualification : Degree in Homeopathic Medicine & Surgery and experience recognized by C.C.H.M. (B.H.M.S. or equivalent degree with 15 years experience in Govt. Hospitals/Institutions/Dispensaries/ PSUs/Private Sector/ Charitable Hospitals/ Dispensaries/Private Practice or retired from Central/State Government Service.
Minimum Age : 45 years
Visiting Hours : Once in a week at two places on same day  as per details given below:
Place to be visited Timing
HT House. K.G. Marg, 1 hour New Delhi
Bhikaji Cama Place, 1 hour New Delhi
Remuneration Offered : Rs. 20,000/-(Rs. Twenty thousand only) per month all inclusive. 6. Increment in remuneration : 10 per cent increase every year. 7. Maximum age limit for contract : 70 years