Petitioning Prime Minster of India and 2 others
Improve Standards of Homeopathy Education in India
by  Homeopathy Forum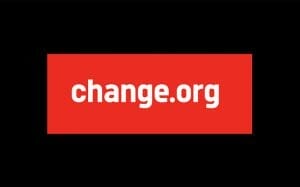 We feel that despite government's best intentions and efforts, the primary reason for lack of quality education in homeopathy is lack of commitment on the part of the regulatory body. The recent investigation of the President, Central Council of Homeopathy (CCH) by the CBI is indicative of the prevailing situation.
Many of the members this council are either owners of some college or are directly associated with some college as a Director or Faculty. This has led to a culture where a homeopathy college gets approved under the barter system (you clear my college, I will clear yours) or for pecuniary benefits.
This results in
poor infrastructure in colleges
lack of hospitals and training facilities
fake hospital records for inspections
insufficient staff
full-time staff only on paper, which never comes to the college
poorly trained homeopaths coming out of such colleges
The surprise inspection by AYUSH for any homeopathy college has found this to be true.
To rectify this grave situation and to improve the standards of homeopathy education in India, we request you to please take the following suggestions in consideration:
1. Setup a National AYUSH Council especially a special Homeopathy cell to takeover most of the work and duties of CCH. We humbly suggest that a post of Director General (DG) of Homeopathy be created, in place of the post of Advisor. Under the DG, there may be a UG & PG education cell, Research cell, Drug regulatory cell, and Health care delivery cell to oversee all the four core sectors of Homeopathy.
2. The Homeopathy Central Council Act, 1973 may be amended so that
CCH is directly not involved in the inspection of colleges
All college inspections are done through the AYUSH ministry and it ensures and there is a guarantee for fair inspections
There is a neutral panel/board of esteemed professionals from different health sciences that oversees the  functioning of CCH
All college inspections should be blind. That is, the CCH should not have a direct control over who is going to inspect which college. The government can come up with a roaster system or some other mechanism for that.
3. Please setup an education review committee to assess the need for number of colleges, no of seats in each college, the hospital facilities in each college, the documentation system etc.
4. AYUSH ministry should warn all sub-standard homeopathy colleges and give them a specific time limit of up to two years to come up to standards or face closure. Similarly, all PG colleges which do not have research and development facilities and active hospitals should not be allowed to conduct PG courses.
5. All homeopathy teachers should need to clear a Homeopathy Teachers Eligibility Test. This will prevent academically weak teachers from getting placed in colleges through personal influence.
6. It should be made mandatory that the teachers are paid according to UGC norms and every salary should be paid only thorough cheque or bank transfer. This will eliminate 'on-paper only' staff that colleges have.
7. All future homeopathy students be subjected to a BHMS Exit Exam, conducted by AYUSH ministry. It should be mandatory to clear this exam for registration to state and central boards.
8. AYUSH ministry should develop guidelines for providing Post-graduate clinical training and skill-enhancement programs (certification and fellowship courses) and setup/support Centers of Clinical Excellence for providing such courses.
9. The Centers of Clinical Excellence can be setup under the PPP (Public Private Partnership) model and such centers can be involved in:
Providing clinical training and skill enhancement programs like Fellowship and Certifications for homeopathy doctors.
Providing training to homeopathy teachers.
Providing clinical training to post-graduate students of various National Institutes of Homeopathy (NIH).
Conducting clinical research in association with CCRH.
We hope that under your able guidance and the transformative leadership of our Prime Minister Shri Narendra Modi ji, we can see such reforms for the betterment of homeopathy education and the society at large at the earliest possible.
Sign in Link
https://www.change.org/p/homeopathy-doctors-improve-standards-of-homeopathy-education-in-india