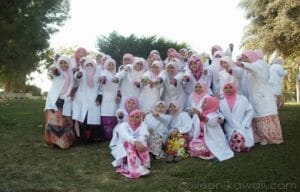 Dr Mansoor Ali
Traditional & Complementary Medicine (T&CM) is based on theory, beliefs and experiences that are indigenous to the different cultures. They are developed and handed down from generation to generation.
In Malaysia, the MOH has classified these practices and cultures into 5 main groups, hence the formation of 5 practitioner bodies; Malay, Chinese, Indian, Complementary and Homeopathy in 1999. As a result, representatives from each of these practitioner bodies were elected to assist the Division and contribute towards the development of T&CM activities. The primary functions of these bodies are to develop criteria and standards of practice and to self-regulate their respective practices and practitioners in accordance with the guidelines set by MOH.
At present, the T&CM Division monitors entry of foreign T&CM practitioners and is in the process of listing all the T&CM practitioners in the country. With the T&CM Act coming in force in 2007, all local and foreign practitioners will be required to register with their respective practitioner bodies and with T&CM.
T&CM division MOH with cooperation from Ministry of Education and MQA has developed the Standards & Criteria for 13 T&CM learning programmes.
Traditional and Complementary Medicine Practices have been started at three hospitals which is the Kepala Batas Hospital in Penang, the Sultan Ismail Hospital in Johor Bahru and the Putrajaya Hospital.
Traditional and Complementary Medicine Division
FOREIGN PRACTITIONER APPLICATION GUIDELINE & REGISTRATION
INTRODUCTION : Foreign Practitioners are not allowed to work in Malaysia as a Traditional and Complementary Medicine (T&CM) Practitioner unless they are employed by a legal  company in Malaysia, which is related to the field and registered with one of the SEVEN (7) Practitioner Bodies. Both parties must fulfill the following requirements and conditions.
1.REQUIREMENTS FOR COMPANY
1.1 It must be a company related to traditional and complementary medicine  practice (The objects of Memorandum and Articles of Association which the  company is established must be related to T&CM practice)
1.2 :It must be registered with the Companies Commission of Malaysia (CCM)
1.3 :It must register the practitioner(s) with one of the Practitioner Bodies that is recognized by the Ministry of Health
2.REQUIREMENTS FOR ADVERTISEMENT
2.1 As a prerequisite, the company that satisfies requirements in section 1 must,  IN ADVANCE, advertise the position of practitioner(s) in the local newspaper to provide an opportunity for our locals to apply at least THREE(3) times
ONE(1) of the advertisements must be published in MALAY NEWSPAPER  must be published in main LOCAL newspapers
Advertisement submitted should clearly show the date and name of  newspaper
2.4  The company is allowed to apply foreign practitioner(s) as T&CM  practitioners two (2) weeks after the closing date of last advertisement.
Every new application should be enclosed with the three latest  advertisements (not exceeding six (6) months before the application is submitted)
2.6  Applicants are encouraged to refer to the Medicines (Advertisement and  Sale) Act 1956 and contact the Pharmaceutical Services Division  (www.pharmacy.gov.my) for further information regarding the requirements of advertisement
3.REQUIREMENTS FOR FOREIGN PRACTITIONER
Foreign practitioners who apply to practice must comply with the following rules and regulations:
3.1 Possess qualification of a minimum requirement (Certificates and relevant  documents MUST BE translated into Malay or English)
3.2  Qualification of each practitioner must be identified and certified by the  country from which the certificate is issued from. Copies of each document  must be certified as true copy by the related ministry3.3 The position applied for must be in accordance to the academic qualification possessed
Experience
Practitioner with a Degree must have at least five (5) years post-graduate working experiences whereas practitioners with a Diploma or qualification of Diploma and below must have at least seven (7) years post-graduate working experiences
3.5 Must be represented by a company that is liable to register him/her with a  practitioner's body. Direct or independent application to the T&CM Division  will be rejected
3.6 Foreign practitioner must be at age of not less than 27 years
3.7 Any subsequent application must indicate intentions and provide evidence of imparting skills and knowledge to the locals
5.APPLICATION PROCESS
5.1  Prepare and provide complete documents as stated in the checklist
5.2 Two copies of completed documents must be prepared. Both copies shall be sent to the T&CM Division;
Traditional and Complementary Medicine Division
Ministry of Health Malaysia
Block E, Cenderasari Road
50590 Kuala Lumpur
Tel : 03-26985077 Ext : 637
Fax : 03-26911259
Web : http://tcm.moh.gov.my
For the second copy of application which will be sent to the Practitioner Body, advice and guidance will be given to foreign practitioners about the relevant Practitioner's Body
Only application which fulfilled the requirements will be processed

The validity for each approval as a foreign practitioner is TWO (2) years. A  new application must be submitted with the updated information after the valid period
Companies who wish to extend the service of the foreign practitioner must sent a letter to the T&CM Division and to the respective practitioner body at least three months before the expiry date of the current work permit

6.RESULT OF APPLICATION
6.1 The recommendation letter will be sent to the company with a copy to the Immigration Department and the respective Practitioner Body
6.2  Approval for entry into Malaysia is under the jurisdiction of the Immigration  Department of Malaysia and not under the purview of Ministry of Health
7.APPEAL PROCESS
7.1  For application which is not approved by the T&CM Division, written appeal  using the appeal form can be made to the Director General of Health within ONE MONTH  from the date the recommendation letter issued through T&CM Division (Appendix VI)
However, for application not approved due to the following reasons, appeal will not be processed:-
The qualification of the foreign practitioner is not recognized by the country where certificate is issued from.
The type of practice is banned in country of origin
The company representating the foreign practitioner is blacklisted by  T&CM Division, Ministry of Health (MOH), Immigration Department of  Malaysia or other Ministries
The applicant is blacklisted by country of origin, T&CM Division,  Ministry of Health (MOH), Immigration Department of Malaysia or other Ministries
Director General of Health's decision is final.
8.THE TERMS AND CONDITIONS OF APPROVAL
Performs services as agreed
Abide by the rules and regulations of practice, as in the code of ethics of  T&CM practice (refer to practitioner bodies) and other related regulations
Abide by the Medical Act 1971, Medicines (Advertisement and Sale) Act 1956 and other related Acts
Provide education and conduct training with the purpose of imparting knowledge and skills to the local practitioners
LIST OF PRACTITIONERS' BODIES
Homeopathic Applicants should contact the following practitioner body first and register with them prior to submitting application to T & CM Division.
Homeopathy Medicine
Majlis Perubatan Homeopathy
Representative : Tuan Hj Mohamed Mohd Noor
No 4, Jln Kemajuan
Desa Rahmat
81200 Tampoi, Johor
Bharu
Johor Darul Takzim
Tel : 07-2350251
Fax : 07-2345478
Application to down load (Pdf)
1. Foreign Practitioner Application Guideline
2. Check list of documents
3. List of Practitioner Bodies Recognised by T/CM Division
For further information pertaining to guidelines, refer to the following: http://tcm.moh.gov.my/modules/xt_conteudo/index.php?id=20&NewsTab=9
For courses :- http://www.cybermed.edu.my/cucms-web/new_web/fac_traditional.html
Source:
Ministry of Health. Malaysia
Malaysian Homeopathic Practitioners Association
Traditional & Complementary Health Division. Govt. of Malaysia