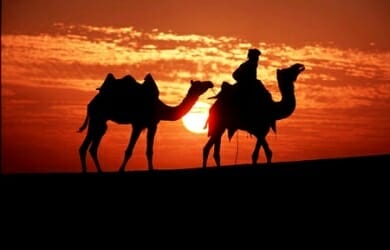 Kuwait: Alternative medicine hospital approved
11 February 2010 Kuwait Times
KUWAIT: The Cabinet has approved the establishment of a new 300-bed capacity hospital for alternative medicine and rehabilitation at a total cost of KD 30 million, announced the Health Ministry
The new hospital will built on the site where the current alternative medicine hospital is situated. A state-of-the art, fully equipped hospital will replace the existing building. It will include a rehabilitation center for the disabled, senior citizens' care centers among other facilities offered.
The hospital will also be connected to one of the most advanced international centers in the field of alternative medicine, said Al-Abdulhadi. It is expected to be ready within five years, reported Al-Qabas.
On a separate note, Al-Abdulhadi announced that the decision concerning the appointment of new directors for medical, technical divisions will be made soon, especially after the Ministry completes the process of electing the most qualified candidates for the posts in coordination with the regulations of the Civil Service Commission(CSC).
Meanwhile, Al-Abdulhadi addressed the issue of health insurance hospitals, stating that the project to establish these hospitals still await a decision made by the Cabinet before it is set up. These facilities are expected to provide citizens and residents with the best medical care services.
Source :  http://www.zawya.com/
Ministry of Health Building
Jamal Abdulnasser Street
P.O. Box 5
Kuwait Safat 13001
Kuwait
Tel: +965 2487-7422
Fax: +965 2486-5414
Email: health@moh.gov.kw
Website: www.moh.gov.kw
Remember : Homoeopathy not yet approved in Kuwait