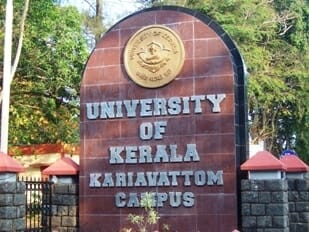 Eligibility for Registration
a) Admission for Ph.D registration shall be made only to those candidates holding the degree of MD (Hom) recognized by the Central Council of Homoeopathy and included in the 2nd schedule of the Act.
b)Admission shall be made on the basis of entrance test conducted by the University
c) Minimum marks for eligibility for registration shall be 50% in the Ph.D entrance test conducted by the University.  In the case of SC/ST candidates the minimum marks for eligibility shall be 40%.
d) Regular teachers with M.D degree in Government/Aided colleges, with seven years teaching experience in the subject concerned, shall be exempted from the purview of entrance test.
e) Persons engaged in Research Institutions, with M.D Degree and seven years experience shall also be exempted from the entrance test.
Centre for research
Research shall be carried out in Homeopathic Medical Colleges affiliated to the University with facilities for postgraduate and Research study in the branch of study concerned.   In regard to subjects for which Research facilities are not available within the university and in other special cases, it shall be competent for the Syndicate to recognize, on individual merit, Research Institutes of Departments of an all India character, as Centers for Research.
Approval as Supervising Teacher
(As there are no Ph D holders in Homoeopathy)
A Guide for Ph.D student in Homoeopathy should be a teacher having MD(Hom) with 10 years teaching experience in the subject concerned, out of which 5 years shall be post-graduate teaching experience after obtaining  post-graduate qualification.
                                                                                OR
A teacher having P h .D in Homoeopathy with two publications after the award of Ph.D. in the journals approved by the PG Board of Studies in Homoeopathy.
The Supervising Teacher shall not be an immediate relative of the candidate ("immediate relative" means husband/wife parent, son, daughter, brother & sister).
For more details : www.similima.com/pdf/PhDKerala-university.pdf