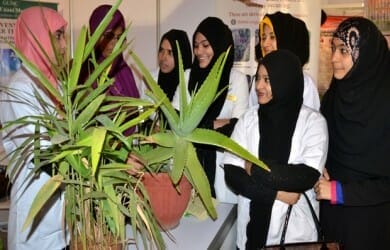 Health Minister V S Sivakumar said that Ayush Department will start functioning on April 6.
The State Government has started trying to get more funds from the Central Government, he said. He said that Kerala which had been depending on other states for medicinal herbs, should aim to achieve self-sufficiency in this field.
He said that the State Government has submitted a Rs 100 crore project to the Central Government for establishing State Medicinal Plant Board.
Indian Systems of Medicine Director Anitha Jacob, Oushadhi chairman Johnny Nelloor, Ayurveda Medical Education Director T Sivadas, Indian Systems of Medicine joint directors T T Krishnakumar and V N Gopinathan spoke on the occasion.
Source : http://www.newindianexpress.com