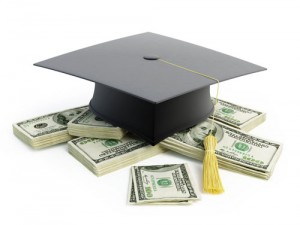 What do you think about this report by Reuters India? It seems well documented and no one is disputing  it.  If this report is accurate then a  very significant number of MBBS doctors are well below standard.
Recruiting companies are contracted by medical colleges to provide doctors to pose as full-time faculty members for government inspections, says a special investigation report published by a leading news agency
A four-month long special investigation by Reuters news agency has revealed the corruption and decay in Indian medical education. The investigation found out that more than one out of every six of India's 398 medical schools has been accused of cheating. The accusations have been documented in Indian government records and court filings.
They also found out that recruiting companies are contracted by medical colleges to provide doctors to pose as full-time faculty members for government inspections. Colleges also round up healthy people to pretend they are sick on the pretence of free medical camps. This is done to show that teaching hospitals have enough patients to provide students with clinical experience.
Dr. Anand Rai, who exposed an entrance exam cheating ring in 2013 told the news agency, "The next generation of doctors is being taught to cheat and deceive before they even enter the classroom."
From 2010, at least 69 Indian medical colleges and teaching hospitals have been accused of such wrongdoings, including rigging entrance exams or accepting bribes to admit students.
FAKE DEGREES
About 45 percent of the people in India who practice medicine have no formal training, according to the Indian Medical Association. These 700,000 unqualified doctors have been found practicing at some of India's biggest hospitals, giving diagnoses, prescribing medicines and even conducting surgery.
Indeed, gaining admission to India's top medical schools is akin to winning the lottery. The All India Institute of Medical Sciences in New Delhi has been rated the best medical school in India Today magazine's past five annual surveys. According to the registrar's office, it takes in only 72 students for its undergraduate course each year out of about 80,000 to 90,000 who apply – an acceptance rate of less than one­-tenth of one percent. As in the United Kingdom, most medical school students attend an undergraduate program.
Similarly, Christian Medical College, a top­-ranked school in the southern city of Vellore, received 39,974 applications this year for 100 places, according to a school official – an acceptance rate of 0.25 percent. By contrast, the acceptance rate at Harvard Medical School for its entering class in 2014 was 3.5 percent.
Health ministry officials and doctors say India's medical­-education system began to falter following a surge in new, private medical colleges that opened across the country during the past few decades, often in remote areas.
In 1980, there were 100 government-­run medical schools and 11 private medical colleges. Thirty-five years later, the number of government medical colleges has nearly doubled. The number of private medical schools, meanwhile, has risen nearly twenty-­fold, according to the Medical Council of India. There are now 183 government medical colleges and 215 private ones.
Medical education is in trouble across India, said Jain. "The truth is that many medical students aren't prepared to be doctors when they finish" college. "And the result is the patient suffers."
Read full report at : http://www.reuters.com/investigates/special-report/india-medicine-education/