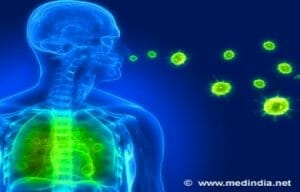 India must stop its doctors prescribing "irrational" treatments to cure tuberculosis, medical humanitarian group Medecins Sans Frontieres said , warning the practice is increasing drug-resistant strains of the disease.
India is already home to the highest number of tuberculosis (TB) sufferers globally with two million cases every year and drug-resistant strains are on the rise, Medecins Sans Frontieres or MSF said in a statement ahead of World TB day on Monday.
TB patients in India face a potentially "grave risk of developing drug-resistant TB due to irrational prescribing practices", MSF said.
With public health care services overstretched, many TB patients turn to private doctors who have "never been trained to use TB drugs in a proper way", Leena Menghaney, India coordinator of MSF's Access Campaign, told AFP.
India's drug regulation is already under heavy fire from US authorities over another issue — worries about the quality of the country's medicines following a string of recalls.[Source]