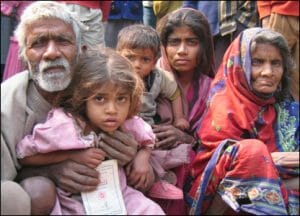 Union Minister of State for Health and Family Welfare Santosh Chowdhary , during her address, said the UP government had not accounted for central funds and was also mismanaging AYUSH funds. "In such a situation, we cannot provide it more funds," she said.
Later, talking to mediapersons on the sidelines of the event, Chowdhary made a stinging remark against the state government. "The UP government's health is in a bad shape," she said while adding that she would come to the state next month to review the utilisation of NRHM funds.
She said the state has not accounted for Rs 12 crore funds for AYUSH schemes for three years. Hasan took potshots at the Centre, saying it only sanctioned Rs 1,500 crore under the NRHM this year while the state government had sought Rs 5,000 crore.
Maintaining that health was a state subject, Chowdhary said: "We are ready to provide whatever funds are required but the state government will have to decide what is needed and where." [Source]